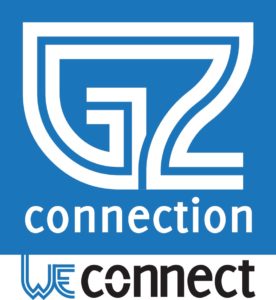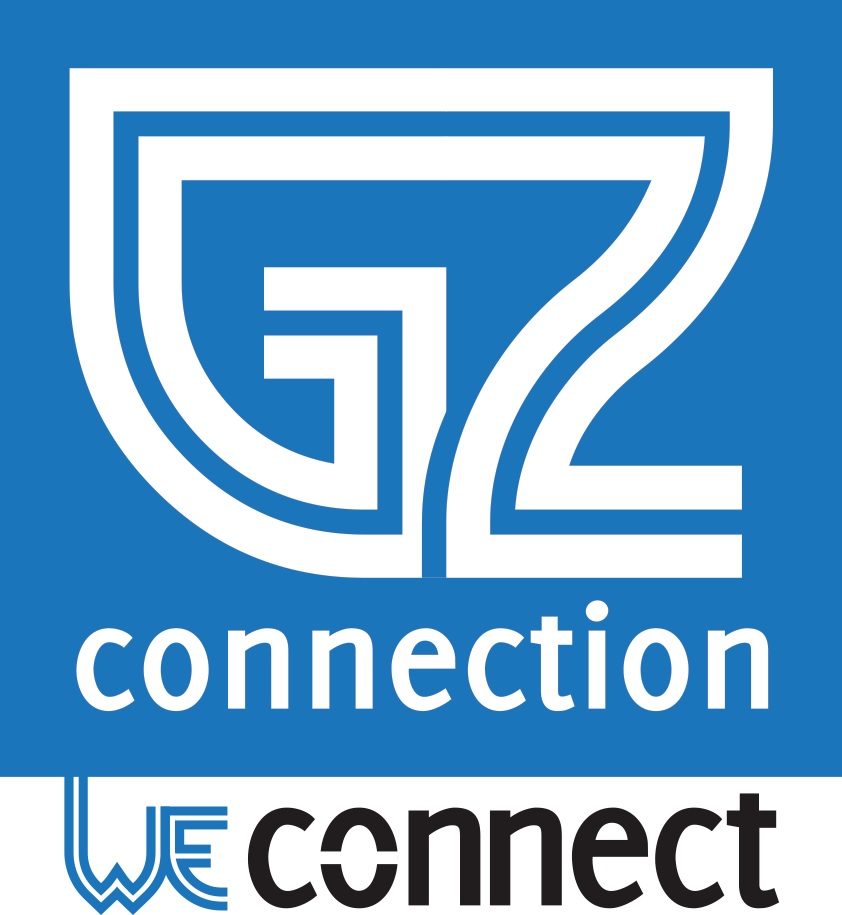 On Sunday 5th April last year, e.tv launched the first episode of the 26-episode series of Family Feud South Africa. The Family Feud format has been an instant success in SA with an average of over 2.1 million viewers (age 15+) every Sunday between 18h00-19h00. Now, the series returns for a second season in 2021.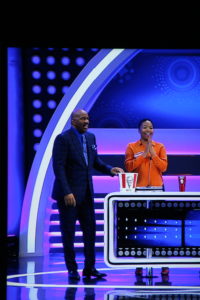 G2 Connection is the official integrated marketing agency managing all brand immersion for Family Feud South Africa. Co-founder Gail Hoffman Parrish says that although KFC has taken the coveted headline sponsor spot, there are still many opportunities for brands to get involved.
"Last year, the show averaged over 2.1 million viewers per week among e.tv audiences, with the show actually influencing a change in viewership patterns over the timeslot it ran on e.tv, increasing the audience by one million people over the first broadcast," says Gail.
During its first season, award-winning entertainer and host of Family Feud South Africa, Steve Harvey, kept a close eye on the viewership numbers and was delighted to see how the South African audience took to Family Feud SA and the overall success of the show.
Suhayl Limbada, Marketing Director at KFC said that during lockdown, people were looking for shows that would entertain the whole family and Family Feud delivered exactly that. "We are delighted that we will be continuing this partnership on such a popular gameshow and look forward to Season 2 once again bringing the best family entertainment to African shores. KFC is renowned for bringing families together over buckets of chicken and this partnership is a natural extension of that – after all what's better than great food coupled with great entertainment."
The local South African producers, Rapid Blue, have put together strict COVID safety protocols to ensure the safety of Mr Steve Harvey, contestants and crew for the production and filming of the second season.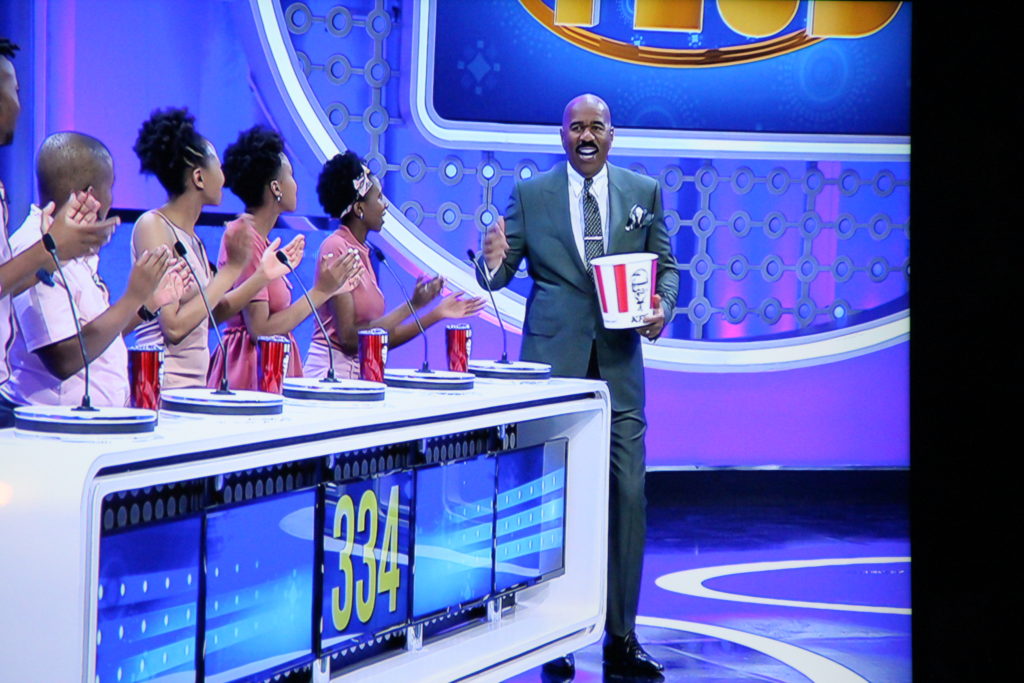 Entries for Season 2 are now open, to enter please go to the website www.familyfeudafrica.com where all terms and conditions are detailed. Entries must be completed online and those who are deemed successful will be contacted for online auditions.
In Season 1 the answers from some of the contestants were hysterical, but when it comes to funny man Steve Harvey trying to pronounce some of our names and then trying to come to grips with our South Africanism, it's even funnier. Steve Harvey has admitted that he has loved learning about South African diversity and uniqueness and is looking forward to being back on African soil this year.
e.tv is currently flighting a rerun of Season 1 and are looking to flight Season 2 in April 2021.
Facebook: Family Feud Africa
Instagram: @FamilyFeudAfrica
Twitter: @FeudAfrica
About Steve Harvey
Steve Harvey is an Emmy® Award-winning entertainer, radio personality, motivational speaker, New York Times best-selling author, businessman and philanthropist.
Steve Harvey formed Steve Harvey Global (SHG) in 2017, to consolidate and expand his vast business and media interests. Steve Harvey Global is focused on creating and delivering entertaining, powerful and motivational content, products and experiences to inspire audiences around the world.
The Family Feud Africa business deal was negotiated and executed by FremantleMedia Ltd. Senior Vice President Anahita Kheder, and by Steve Harvey Global Chief Operating Officer and Chief Legal Officer, Brandon R. Williams.
#FamilyFeudAfrica
#FamilyFeudSA
#FamilyFeud
#SteveHarvey
#etvonline
@KFCSA
@RapidBlueTV
For Family Feud South Africa media assistance, contact Karabo Sethusha on +27 72 820 8035 or email: Karabo@g2connection.co.za
For e.tv media assistance, contact Lerato Maboi on 084 089 3244 or email: Lerato.Maleto@etv.co.za