In early 2017, P&G's chief brand officer, Marc Pritchard, delivered what was billed by Marketing Week as 'the most important speech in marketing.' He called for transparency in media buying and viewability and observed, "we have a media supply chain that is murky at best and fraudulent at worst."
Now, four years on, did Pritchard's revelation make any difference?
Not in Africa it turns out. Nothing better highlights this than the current Scangroup fiasco. Tales of embezzlement, dummy companies and sexual misconduct have resulted in the suspension of CEO Bharat Thakar and CFO Satyabrata Das. Added to this you have the recent Engage BCW expose – bribery of officials! This all begins to have the makings of a great Hollywood script.
As global brands increase their investment in media, questions around media industry transparency are again being raised in one of the world's fastest-growing markets. Brand owners lack the confidence that their budgets are reaching their intended target markets, and that billed expenditure is transparent and media benefits are being passed on.
"Corrupt bedfellows"
Lolu Akinwunmi, group CEO, Prima Garnet Africa and past chairman of the Advertising Practitioners' Council of Nigeria (APCON), blasts his west African media and communication industry as being "complicity corrupt bedfellows with scant regard for global best practices, ethics or decency." In his industry book, Skin for Skin: The Prima Garnet Story, published in 2016, Akinwunmi lamented, "Nigeria is a tough terrain for agencies. The [industry] demand for sleaze and such unethical practices, cost good agencies legitimate business. And in 2021, nothing has changed."
Transparency-free media reporting – billions of dollars lost
Stephen Broderick, CEO, MediaPath Compliance, said earlier this year at the group's head office in London, "Africa remains one of the most strategically important regions for global brands. The targeted growth in revenues – as the continent's burgeoning middle class increases its appetite for global branded products – dictates increased and targeted media expenditure. In turn, more rigorous financial auditing, performance benchmarking and verification must become mandatory and built into the process upfront, otherwise millions of dollars will be lost forever "
Regular verification drives transparency
Sammy Lusiola, Chairman – Reelanalytics, Kenya. Our entry into the market provided clients – for the first time ever – with real-time transparency on the placement of their ad-buys. Improved accountability and transparency in the media market achievement through deployment of our systems, with significant reductions in disputes and hence the time taken to settle invoices – leading to a win-win situation for all. As a leading player in the African market, we still find that there is a great need for financial transparency and the measurement of efficiency and effectiveness using appropriate methodologies, technologies, and benchmarks to ensure that clients get value for money in this rapidly expanding but complex market.
In-house audits in Africa defy best practices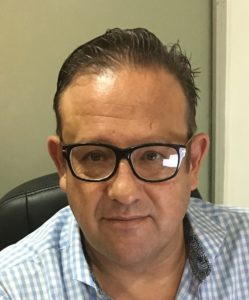 Managing director of MediaPath Africa and a pioneer of media verification and compliance on the continent, Jonathan Pigden, continues: "There is a misconception that independent compliance and verification are unavailable, or at best, can be conducted only on a limited scale in Africa. More concerning is that some global brands accept internal audits from local agencies and media partners, which is entirely unsatisfactory for obvious reasons. It might be a bitter pill to swallow, but some global clients' representatives in the region are part of the problem when it comes to media and marketing fraud and this needs to be addressed "
Financial audits, performance reporting and benchmarking are commonplace in the developed world and are built into the annual marketing process. Sub-Saharan Africa (SSA) can only claim a few, most of which take place in Southern Africa.
Pigden observes, "When third party reporting best practices are overlooked or conducted 'internally', accuracy and transparency go out the window. Lost revenues as a result of over-reported media placement, reach and exaggerated expenditure, impact on the brand's equity and health – as well as the company's bottom line, which catches shareholders' attention."
Programmatic media buying
According to the ISBA/PWC/AOP study in 2020 exposing the gaps and challenges in tracking spend across the supply path was both significant and international: "It shouldn't be considered normal that 51% of an advertiser's budget is used up before an ad appears, nor that only 12% of impressions can be traced "
While programmatic buying in SSA is in its infancy, the onus is on global brands to ensure that their media contracts contain language that enables the delivery of transparency in the media supply chain. Prevention is better than cure.
Failure to tighten the reins in SSA could see the continent following in India's footsteps, where programmatic and Agency owned inventory account for an unusually large portion of media budget with little or no transparency built in.
The company is an independent organisation with no affiliations to agencies or media partners. Moreover, it has evolved into a technology-based media consultancy, pioneering a unique and powerful performance-based benchmark for global advertisers.
www.mediapathcompliance.com
London – Stockholm – Hamburg – Johannesburg – Mumbai – Shanghai – Sydney – San Francisco – Miami