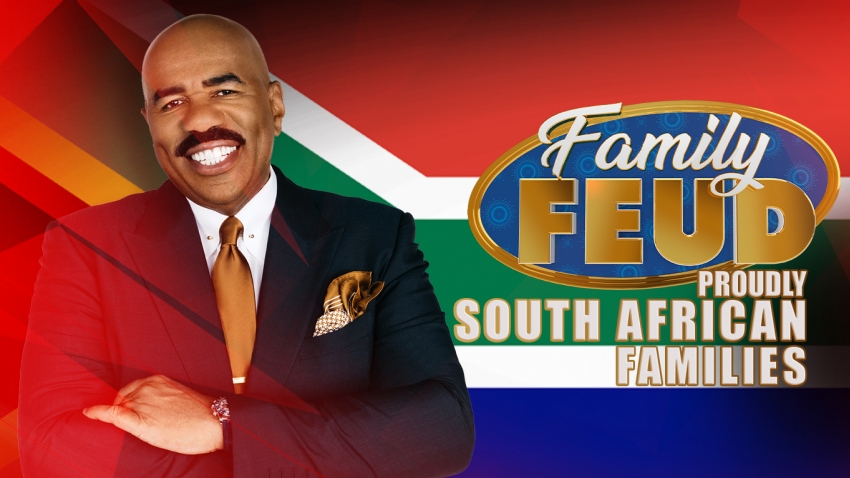 After a hugely successful first season on e.tv, Family Feud SA is back on our screens from this Sunday the 9th May for Season 2.
Family Feud South Africa initially launched on Sunday, 5th of April 2020 during the national South African COVID-19 lockdown and entertained the entire family every Sunday at 6 pm over 26-Episodes. The Family Feud format was an instant success and was the number one watched show in South Africa, with over 2.2 million viewers (age 15+) on average, every Sunday between 18h00 and 19h00.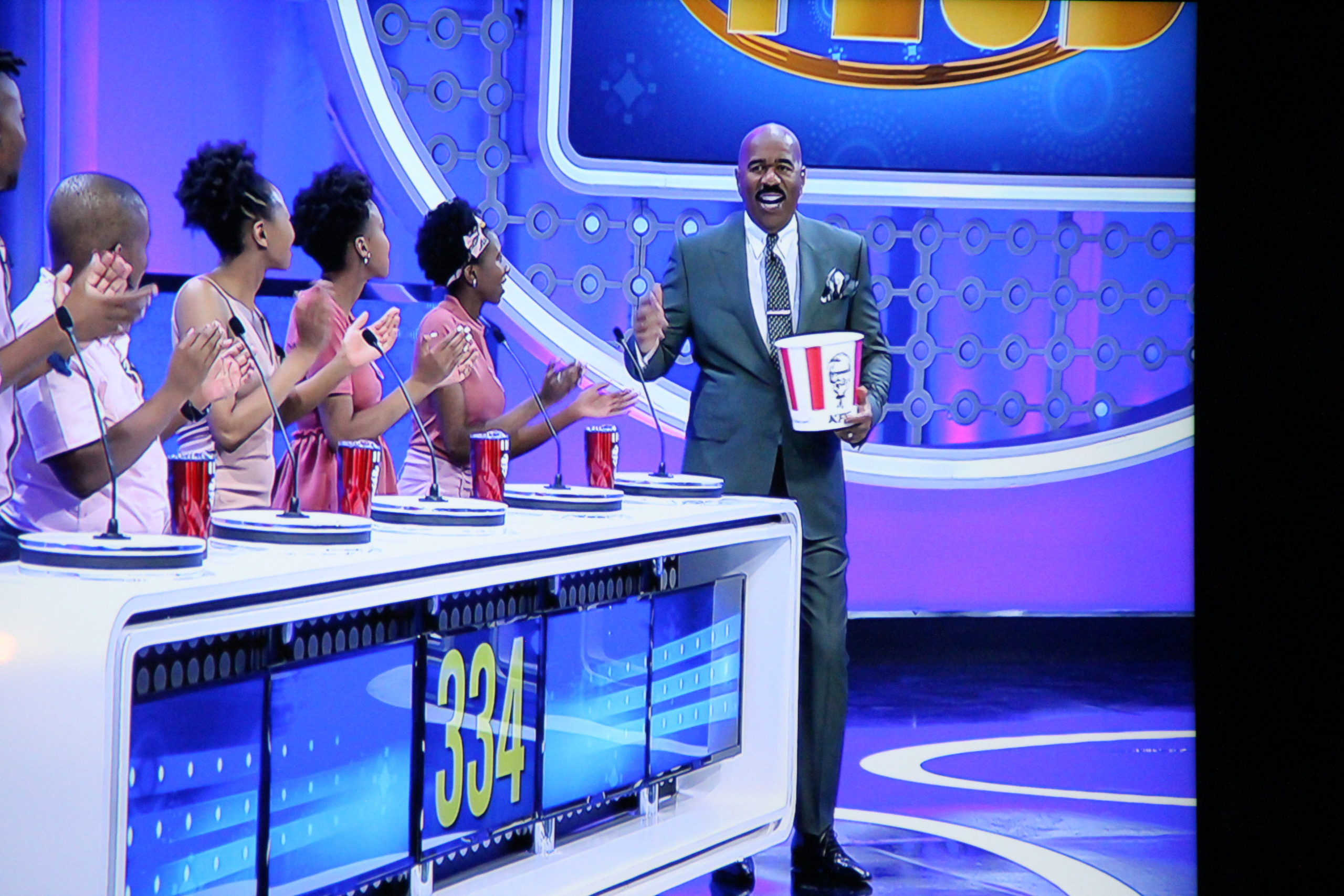 The popular game show in which two families compete to name the most popular responses to win cash and prizes has been running since 1976, generating multiple adaptions in over 50 international markets. Family Feud South Africa, Season 1 was the first international version of the popular show hosted by Steve Harvey and Season 2 is promising greater things.
Steve Harvey, the award-winning entertainer and host of Family Feud South Africa, was instrumental in bringing Family Feud to South Africa. "While hosting the show, I learned so much about South Africa, the people, the different cultures, the language and some interesting cuisine choices. I am looking forward to coming back and getting to know more about the Mzansi, the Rainbow Nation. It's been a humbling journey and one that undoubtedly will keep broadening my horizons," said Mr Harvey.
Mr Harvey expressed his gratitude to KFC who will once again be the headline sponsor and Standard Bank who have come on board to the sponsor the Fast Money round of Family Feud SA. He also thanked the team who have worked on bringing Family Feud Season 2 back to South Africa, and all South Africans who warmly welcomed him and his family are looking forward to once again being back on African soil.
"I am so grateful to the contestants who have played a key role in my African journey. Being a foreigner, I am learning along the way, and I often get things wrong on the show. Fortunately, the contestants have been amazing teachers – correcting my pronunciation and educating me on all things South African! I do not doubt that I still have a lot more to learn about this wonderful country," he said.
The questions in the game show are from answers received from a survey of 100 South Africans. The family scoring the most points walks off with the money and goes through to play Fast Money. The family that comes second gets R10 000 worth of KFC vouchers, and Standard Bank will proudly be sponsoring the Fast Money round.
Season 2 will once again be produced locally by Rapid Blue TV. The next 26-episode South African season will air every Sunday at 6 pm on e.tv from the 9th of May until the 31st October with a repeat on eExtra, once again bringing hilarious moments and fantastic entertainment to all South Africans.
Facebook: Family Feud Africa
Instagram: @FamilyFeudAfrica
Twitter: @FeudAfrica
Website: www.familyfeudafrica.com