Hot on the heels of bringing creative heavy-weight Thule Ngcese onboard to further buff its creative output, Boomtown has added four other ambitious young South Africans to its team, effectively beefing up its account management, strategic and creative credentials.
The newcomers are Account Director Dudu Hlatshwayo, Brand & Communication Strategist Marvyn Msipha, Art Director Mongezi Xhoma, and Copywriter Musa Nhlapo.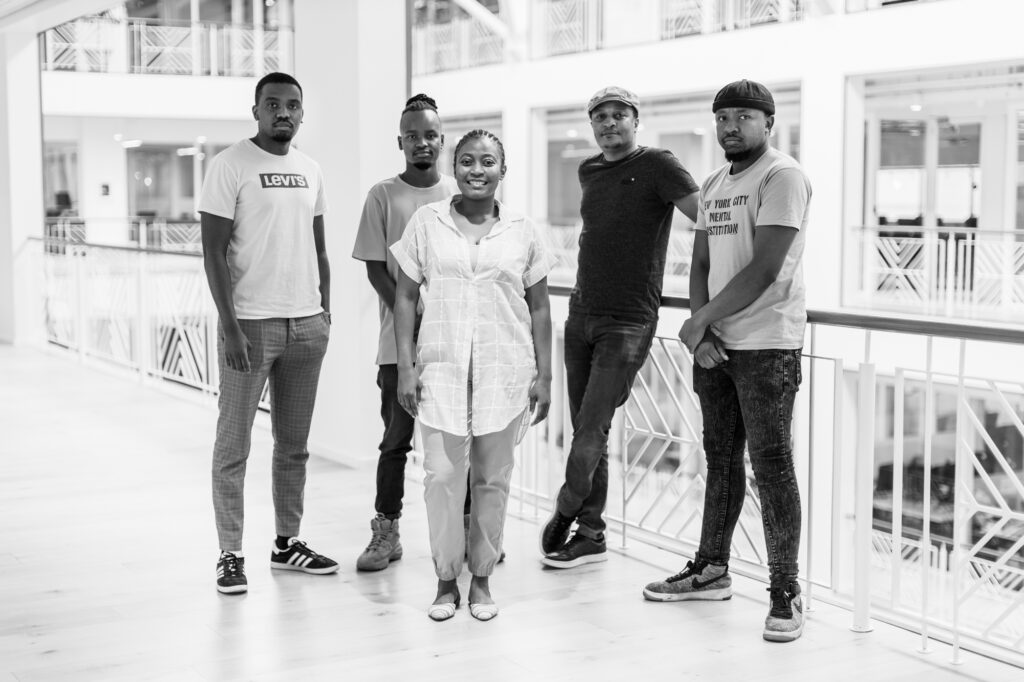 Together with Ngcese, they are based in the agency's Johannesburg office but work on its clients with a national footprint including NESCAFÉ RICOFFY, South African National Space Agency (SANSA), Lafarge, Hogan Lovells and Easigas.
A Journalism & Media Studies graduate, Hlatshwayo has been in the industry since 2014 and worked at Don't Look Down Entertainment as a social media content creator, Ogilvy & Mather as a through-the–line account director and Sauce Advertising as a senior account manager and digital specialist.
Msipha's professional skills include brand positioning, category & competitor analysis, consumer insights, qualitative and quantitative research analysis and developing go to market strategies that deliver against key business and brand KPIs. He has gained experience as a junior strategist at Joe Public and then as a brand & communications strategist at Publicis. In 2017, Msipha served on the Student Brand Council.
Graphic Design & Visual Communication graduate Xhoma has also studied Management of Innovation & Technology in Graphic Design and completed the Umuzi Photoclub Power of 50 Programme run through the Vega Brand Leadership and Da Vinci Institute in Gauteng. He's worked at Y&R Labstore as a junior art director, Jetline as a graphic designer and DTP, TBWA Hunts Lascaris as a digital designer and photographer, and Promise as a digital art director.
Both music and marketing disciplines come together when Copywriter Nhlapo composes brand audio assets, and his knack for storytelling through music in film is evident in projects such as Instimbi, an official selection of The Jozi Film Festival. Nhlapo holds a Higher Diploma in copywriting as well as a Certificate in Audio Technology from the Academy of Sound Engineering (SAE), and he's currently enrolled in a Music Theory Program at UNISA.
Collectively, the newcomers have worked on close to 50 brands including AB InBev, Afrisam, Allan Gray,
Best Med, Business of Food & Wine Tourism, Castle Free, Castle Lite, Chicken Licken, Datsun, Debonairs Pizza, Discovery, Dow Africa, DSTV, EasiGas, Flying Fish, FNB, Gourmet Burger Kitchen, Hansa Golden Crisp, HazTech, Hogan Lovells, Hyundai, Jet, JSE, Kelloggs, KFC South Africa,
Lafarge, MAGGI, Mahindra, MTN, Mugg & Bean, Nedbank, Nescafé, Nespray, Nestlé, Nissan, Pampers,
Paul Restaurant, Redefine Properties, SES Satellite Africa, Spotify, Standard Bank and Uber Eats.