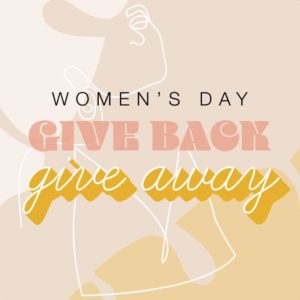 A 'clan' of e-commerce businesses has created a new donations concept inspired by product giveaways on Instagram to raise funds for foundations and NGOs battling gender-based violence.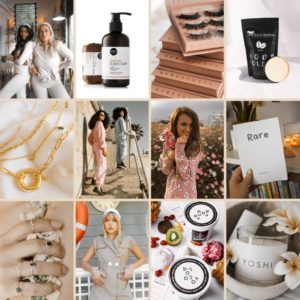 Owner of The Hems and driver behind the initiative, Sarah Deeb, called the concept 'Giveback Giveaways' and brought together 11 other local lifestyle brands and one fashion/activism influencer to launch the donations drive on Women's Day at the beginning of August, where donors stand a chance to win a collective prize worth over R8000.
Deeb, whose day job is Brand Manager at marketing communications agency MetropolitanRepublic, said it is well known that brands host collaborative giveaways on Instagram to leverage off of each other's following in order to increase their own audience.
Giveback Giveaways harnesses this social media behaviour to provide our online community with the opportunity to take a small step of action towards something that 'so desperately calls for it', she said.
"One the one hand, we're all familiar with traditional Instagram giveaways, which request followers of a particular brand to tag a number of their friends and encourage them to "follow back". By doing so, they stand a chance of winning some or other prize," Deeb explained.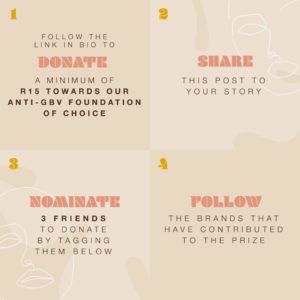 "On the other, over lockdown, we all reposted words of activism from the comforts of our own homes, to the point where gender-based violence and BlackLivesMatter threads echoed throughout feeds as if they were trends, as opposed to real issues requiring real action – not simply attention."
The 12 brands are leveraging their collective following of 100 000 females, to unite against GBV by donating a minimum of R15 towards their cause, via BackABuddy. After that, they could nominate friends by tagging them on Instagram, and follow all the brands sponsoring the prize. The winner's name will be chosen from the donor list, not those who simply comment or share.
"My goal is to change how the small local business community use their voice – even small brands, when you bring them together, can have a big impact. We hope to raise R20 000 for our first Giveback Giveaway and we've been overwhelmed by the beautiful messages people have shared with their donations," said Deeb.
"This collaboration has created this beautiful sense of community and togetherness, and I am certain it will gain momentum and help us reach our target. Here's to making "Giveback Giveaways" a new normal. Because why shouldn't they be?"
To donate, go to: https://www.backabuddy.co.za/champion/project/women-unite-against-gbv
To view The Hems Instagram post, go to: https://www.instagram.com/p/CDqONq8J4mN/