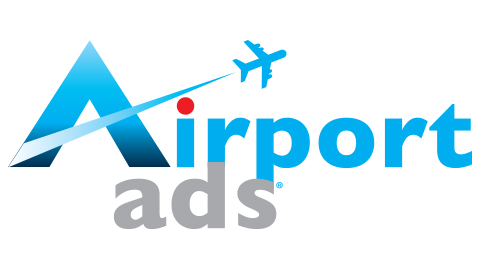 Who doesn't love Cape Town, best-known for its iconic Table Mountain? Voted the second-best city in the world to visit in 2017[1] by Lonely Planet, and Best City in The Telegraph's 2015-2016 Telegraph Travel Awards for the fourth consecutive year[2], the Mother City continues to wow leisure and business travellers, both locally and internationally.
Although primarily a tourism destination – the Western Cape's Project Khulisa growth strategy hopes to add 120 000 formal jobs to the tourism sector by 2019 – it is also a popular business destination. A survey conducted by Century City Hotel in collaboration with Travelstart shows that the majority of the 14 000 travellers polled said they were travelling for leisure; however, some 59.3% of business travellers indicated they would slot leisure activities into their schedules and 16.3% said they would extend their stay once their work was complete[3].
Cape Town was named the number-one destination for conferences by the International Congress and Convention Association (ICCA)[4]. The Cape Town International Convention Centre (CTICC) has been going strong for 14 years and is a strategic asset to the city[5].
Everyone who flies to Cape Town is familiar with Cape Town International airport, the major port of entry into the city. As the second-busiest airport in South Africa and the third-busiest in Africa, it boasts one of the most-travelled flight routes in the world – the Cape Town to Johannesburg route was named of the ten busiest in the world by passenger volume in 2015[6]. In fact, over 50% of the country's air passenger travellers pass through Cape Town International[7], and the airport reached the 10 million passenger milestone for the first time in 2016[8]. Between June 2016 and May 2017, a total of 10 211 390 passengers passed through the boarding gates of this super-efficient airport, proving that travellers are flocking in ever-larger numbers to the southernmost part of Africa (an increase of 5.7% over last year's figures).
The Aviation Barometer, a quarterly indicator of passenger traffic, shows that international passenger numbers are on the up: arrivals rose by 5.6% in the first quarter of the year compared with the first quarter of 2016. This is largely due to an increase in the number of direct flights to the city[9]. Airlines that fly direct to Cape Town include South African Airways, British Airways, Air Mauritius, Qatar Airways, Etihad Airways, Malaysia Airlines, Singapore Airlines, KLM, Lufthansa, air Berlin, Turkish Airlines, Virgin Atlantic Airways and TAAG Angola Airlines.
If all this were not good news enough, Cape Town International has also won its fair share of awards – it scooped awards for Best Airport in Africa, Best Airport Staff in Africa and Best Airport for 5-10 million passengers in the 2016 Skytrax awards[10]. This enhances Cape Town International's reputation as a destination brand – something that should cause marketers to sit up and take notice. Increasing passenger numbers and longer dwell times at the airport should convince them that advertising at one of the world's favourite airports makes a lot of sense.
1 https://www.sapeople.com/2016/10/26/cape-town-voted-2nd-best-city-world-visit-2017/
2 http://www.telegraph.co.uk/travel/news/telegraph-travel-awards-2015-16-winners/
3 http://businessmediamags.co.za/recent-survey-of-domestic-travelers-defines-local-travel-trends/
4 http://www.whatson.co.za/venue.php?venue=95
5 https://www.cticc.co.za/blog/cticc-celebrates-14-years-giving-back
6 http://www.news24.com/Travel/Flights/Worlds-10-busiest-flight-routes-20130430
7 http://www.airports.co.za/airports/cape-town-international
8 http://www.traveller24.com/Explore/BusinessTravel/cape-town-international-airport-hits-10-million-passenger-milestone-in-2016-20170110
9 https://www.iol.co.za/business-report/companies/cape-town-sees-more-international-passengers-8949519
10 http://www.traveller24.com/News/5-sa-airports-included-in-2016-worlds-best-lists-20160318