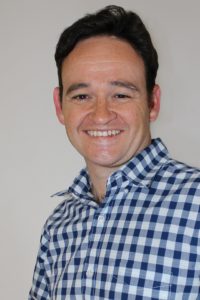 Caxton Local Media is the largest printer of newspapers in South Africa, with 10 strategically located cold-set factories across the country. Jaco Koekemoer, Managing Director of Caxton Local Media and Coldset Printing at Caxton Group, explains how the first-world technology and national footprint of their factories create a highly-cost effective, seamless printing and distribution solution for clients.
 "Our Johannesburg factory, based in Industria, is the largest of its kind in South Africa, printing over 100 different publications, with a combined production quantity in excess of 50 million copies per month. It includes printing of weekly local newspapers, various national daily and weekend newspapers, and between 50- to 80-million newspaper inserts per month. This amounts to a staggering 14-billion page impressions per annum and requires over 40 000 tons of paper," says Koekemoer.
With high-tech German-engineered presses and highly-qualified German engineers on call for any trouble-shooting, the printing works is fully equipped to handle the most demanding production schedules. The man-force behind the printing process is sizeable. At the Industria plant alone there are over 450 permanent employees, including over 60 maintenance staff and between 50 to 400 casuals per day, depending on demand.
In addition to the Industria operations, Caxton also owns nine smaller printing presses in Cape Town, Nelspruit, Middelburg, Polokwane, Rustenburg, Newcastle, Pinetown, Empangeni and Pietermaritzburg, as well as services through a sister plant in Group Editors situated in George. These plants are able to produce long-run, large-format retail insert products printed on 48,8gsm newsprint or 70gsm bond for insertion into national, regional and community newspapers or delivery to stores.
"Our national, commercial printing footprint makes it possible to turn work around as quickly as needed. We can split a print run amongst multiple sites or multiple presses in one plant, in order to offer more cost-effective and time-efficient production," says Koekemoer. "We have industrial-strength generators in every factory to ensure there is never any down time. In fact, our 4 generators in Industria can power an entire small suburb! Caxton also takes its eco-footprint seriously and has set up its own waste company to recycle any waste that the factories generate."
Caxton's printing process is ideally structured to deliver your print job faster and with fewer complications, which gives clients a major advantage over their competitors.  "We've invested in new portal software, which has really improved client satisfaction because material can now be easily viewed and approved wherever the client is at that time, whether at the office or on their couch at home. Our expert team in Johannesburg can communicate directly with a computer-to-plate machine in the pre-press department in each print plant," Koekemoer adds.
As a leading printer and publisher, Caxton offers more affordable, discounted insert rates when a customer prints with one of their plants, as they are able to optimise logistics to ensure lower transport costs and pamphlets are easily inserted into preferred publications on site. This has placed them as the number one print and publishing solution for clients.