Take a look at Penquin's favourite campaigns of all time.
There's something magical about planning and implementing an advertising campaign with clients. It's always quite a journey – from the initial strategy, to developing the creative and seeing it all come together.
Here's a look at some of Penquin's most memorable campaigns.
1. Suzuki South Africa | Relaunching the brand in South Africa 2008
"One of the campaigns I'm proudest of was the relaunch of the Suzuki brand in South Africa in 2008.
We had three months to put the whole campaign together – from strategy to production and implementation. Suzuki was initially sold through General Motors (GM), but in 2008 they became a stand alone brand in South Africa.
At the time I was only 29, and I'd never worked on a motor brand or relaunch campaign before, so this was an exciting challenge. We had a small team (only nine of us) who needed to create all marketing material from scratch. This included rolling out 21 dealerships who needed a new look and feel (right down to things like business cards, launch events and TV ads.
By December 2008, we had managed to launch a beautiful new brand to both the dealers and the public. We saw instant sales, which was hugely rewarding – despite the global recession which hit shortly after the launch.
A decade later, Suzuki has grown in leaps and bounds, with Penquin by their side for the entire journey. It's been a fantastic partnership that has taught both teams how collaboration is the key to success."
Lessons we learnt from the Suzuki relaunch campaign:

You don't always have to know how to do it to say yes. With the right team, determination and a whole lot of passion, you can achieve anything.
Don't get hung up on the details. If you focus too hard on each piece of the puzzle, you lose sight of the big picture. You need to focus on that big picture to be able to ensure that all those little pieces fit together correctly. If it's the day before launch day, and something hasn't happened yet, let it go – you can't allow small hiccups to get in the way of your overall goals.
Collaboration breeds success. If you want to differentiate your brand, and stand out amongst the "big boys", it's going to take a lot of hard work and partnership. Throughout the campaign, Penquin would brainstorm and thrash out our ideas for a week, then spend three days at Suzuki head office thrashing everything out there and finally a further three days with the dealerships – rinse and repeat. Working closely like this created a dynamic which was conducive to creativity, and made executing our strategy easy.
2. City of Johannesburg | You make Joburg great 2010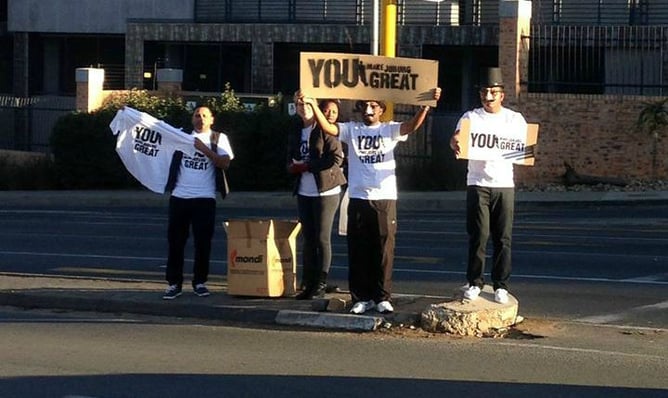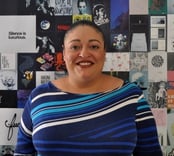 Veronica Wainstein, MD says:
"The second campaign that really stood out for me was the City of Johannesburg's (COJ) You make Joburg great campaign.
Leading up to the 2010 FIFA World Cup in South Africa, Joburg's reputation revolved around crime, stress and its infamous traffic. The world was in a recession, and people desperately needed upliftment. COJ partnered with Penquin to create a feel-good campaign to boost people's morale and ultimately change the perception of the city. Not an easy task.
The initial brief required some push back on our part. There are definitely times when a client believes that the direction that they want to go is best, but as specialists, we have to put forth our strongest recommendation no matter how uncomfortable that may be. In this instance, COJ accepted our recommendations, and this was a major turning point for the campaign, taking an average project to new levels. Creative sparks flew, and the two teams came up with an uplifting campaign which, although not as overt, carried the same sentiment as Barack Obama's 'Yes' campaign."
We make Joburg great again case study:
Lessons learnt from the campaign:
Hope navigates people. Uplifting campaigns which tug on your heartstrings are memorable, engaging and get a really positive response.
Push back on the brief. If you're not happy with the brief you've received, say something. It's better to delve into understanding the real problem before constructing the solution. What we often think is the problem is just a symptom.
3. Suzuki South Africa | Vitara launch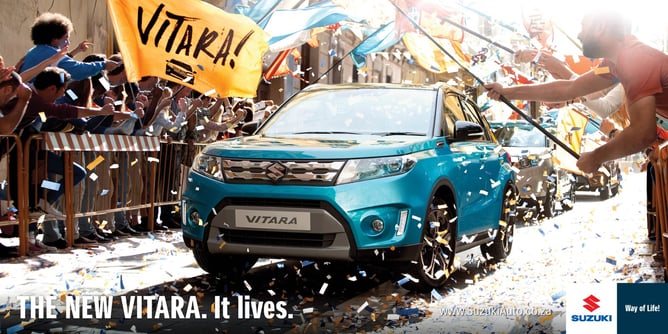 Ryan Nofal, Client Service Director says:
"My most memorable campaign was the Suzuki Vitara launch. This was the first vehicle launch campaign which I was solely responsible for, from the creative concept and presentation, all the way to execution.
We were re-launching a model which was relatively well-known in the market, but had not been available from 1998 (after which it became the second generation Grand Vitara) until 2015 when we launched the third generation Vitara model.
It was the first time we were able to really leverage the Suzuki heritage. The campaign was a huge success, and Suzuki sold out of the Vitara within three months of its launch."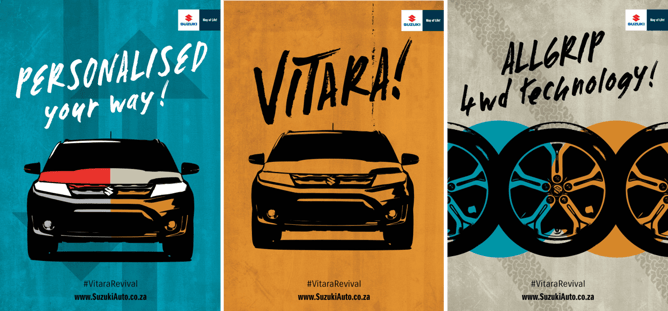 Lessons learnt from the Vitara launch
Treat your client's products like your own. You need to show as much passion for your client's product as they do. This makes the job of presenting creative and delivering on a campaign so much easier. Working with a brand like Suzuki makes it easy to do this, because they're so passionate about their product that you can't help but fall in love with the brand.
Pitch everything – even your wildest ideas. Give your clients something to say no to.  Go in with all your crazy ideas, you might be surprised at your client's response.
We pitched the relaunch of the Vitara with some wild-card elements including a guerilla campaign, augmented reality and billboards (which they'd never done before). We were pleasantly surprised, because they accepted pretty much everything except the guerilla campaign and augmented reality. We have since used augmented reality in other campaigns, including the highly successful launch of the Ignis in the Mall of Africa.
Create content that resonates with your audience. Using International TV footage without tailoring it to an SA audience doesn't work. Although it was a very well shot and produced advert, the advert for the Vitara didn't resonate with the South African market like we hoped it would. What we did manage to get right was localised messaging for pre-launch campaign, using an edited version of the Television commercial (TVC).
Look after your dealers. We launched the Vitara to the Suzuki dealers the same way as we did for the media – which got the dealers excited about the car too. If you treat your dealers like customers and get their complete buy-in, they can sell it easily, because they're also passionate about it.
4. Microsoft South Africa | rAge 2016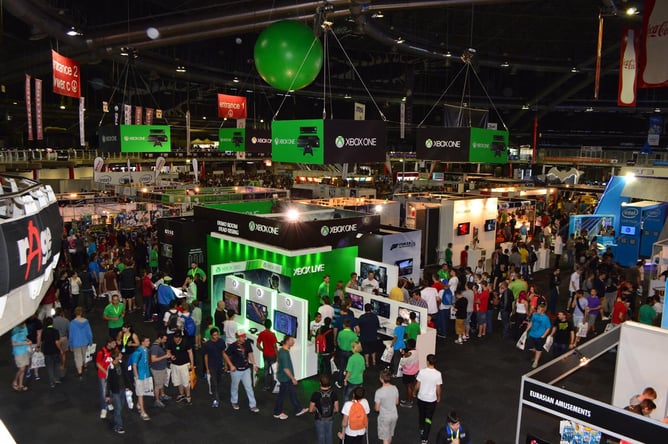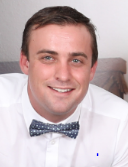 Sean Devlin,  Business Unit Director, says:
In yet another reminder of how quickly the gaming market is growing, a new industry study from Spil Games reports that 1.2 billion people are now playing games worldwide, with 700 million of those online.
Newzoo released the latest quarterly update of its Global Games Market Report. It shows that gamers worldwide will generate a total of $99.6 billion in revenues in 2016, up 8.5% compared to 2015.
rAge is the Biggest gaming exhibition in the Southern Hemisphere. Penquin was tasked with designing, building and managing the Xbox stand on behalf of Microsoft South Africa.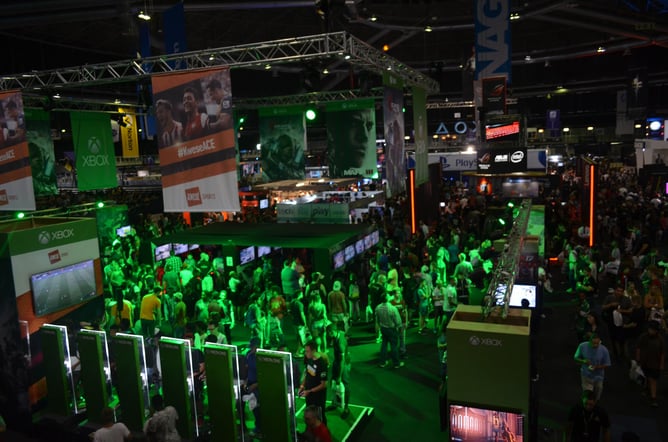 Year on year we look at how we can evolve, adapt and do things differently ensuring we keep our place as the market leaders and ultimately creating a great experience for all visitors. The Xbox stand at rAge `16 certainly did not disappoint! With the explosion of e-sports in Africa we decided to partner with Kwese Sports and hosted the Kwesé Ace Fifa `17 tournament played exclusively on Xbox One consoles. Regional playoffs were hosted nationwide with the JHB leg and finals taking place on the Xbox stand at rAge.
Our visitors were treated to a variety of third party titles and got to play some of Microsoft's largest gaming franchises including Gears of War, Halo and Forza pre launch.
We truly had a stand with something to offer everyone which resulted in high foot traffic and ultimately controllers in hands, letting the product speak for itself.
rAge drew an all-time high total of 33,068 visitors from all over South Africa. This was just under 6% up on the previous year's attendance.
I'm incredibly passionate about this brand and what we have accomplished over the years while having a clear understanding that it doesn't end here, I am very grateful to be part of its journey.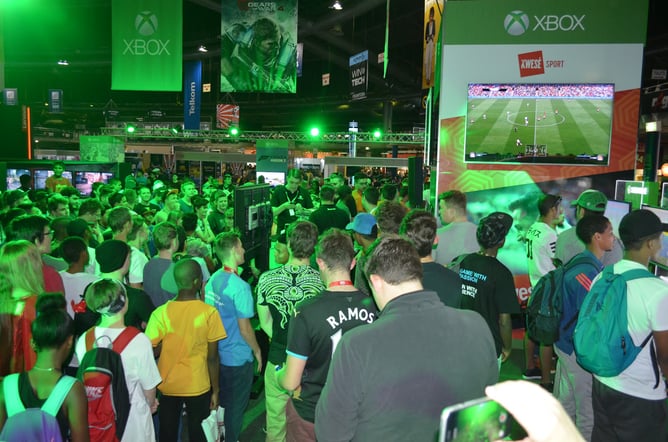 Lessons learnt from rAge '16
Optimise your marketing budget. When faced with an uncertain economic climate often companies cut back on marketing funds. In this case remember you are not the only ones, finding a partner that can amplify your marketing activities without sacrificing your objectives is critical.
Plan for everything. If you want your campaign to run smoothly, make sure you're prepared to tackle any obstacles that come your way. Being well prepared ensures that you can handle any hurdle that may come your way.
Never be afraid to ask. Working in an industry for an extended period of time can often lead to you becoming stagnant. We often forget we are surrounded by potential customers. Asking questions, testing ideas and learning from their experiences will often lead to making good decisions
5. Phumelela Gaming & Leisure | HSH Princess Charlene Empress Club Stakes Race Day 2017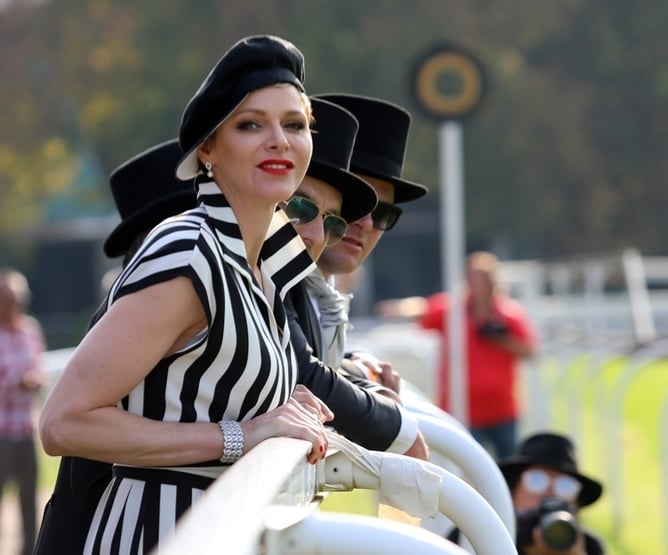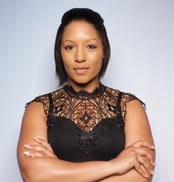 Lisa Singh, Account Director, says:

"A campaign that stands out the most for me  was the HSH Princess Charlene Empress Club Stakes Race Day at Turffontein Racecourse in Johannesburg. Not only was it the first of its kind for Penquin, but it was an opportunity to meet the Princess of Monaco and back a Royal Affair event. It gave us the opportunity as a business to focus on the event itself as well as the advertising and tracking of the marketing that amplified the event.
We were briefed on collaborating with Phumelela Gaming and Leisure and The Racing Association in pulling off a Royal Race Day, this of course came with many highs and its own set of challenges.  The brief was to advertise the event, draw a crowd as well as accommodate HSH Princess Charlene of Monaco at the racecourse.
Our first step involved developing a concept and creative artwork for the event – we went with Glamour, Royalty and Elegance. The theme of red and white tied in with the royal presence of the Monaco flag, focussing on a light and bright atmosphere.  The creative was applied to various marketing elements; billboards, digital and print platforms and all social media platforms.
The day included a champagne garden, a members lounge for the elite young professionals, private hospitality suites and entertainment.  We were able to get over 15 000 social engagements leading up to and on the day. The event was attended by the likes of previous Miss World, Rolene Strauss and the current Miss Universe Demi-Leigh Nel Peters.
One of the biggest challenges for the event was that it had very little online  presence as there had never been an event like it before. This meant that we needed to start from scratch, using a robust social media strategy to build awareness around the race day.
Together with Phumelela, we managed to work closely to overcome the challenges we faced. The race day managed to attract 2 000 people to the course, for a day that previously never existed. For a campaign which had limited advertising exposure due to budget constraints, the campaign was a great success. We also managed to raise R130 000 for the Red Cross, and R 367 000 for various other charities.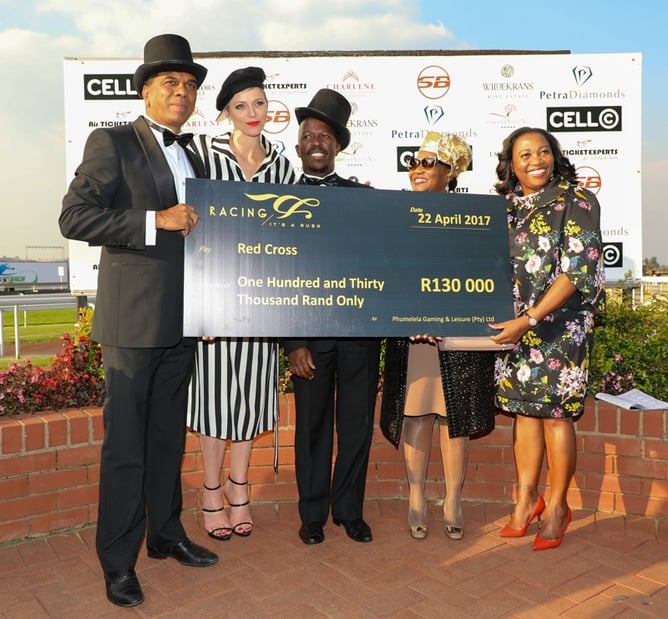 It feels amazing to get such positive feedback from your client, and it encourages you to go above and beyond. The cherry on top was a letter received from The Princess thanking client for the day. We look forward to running this event again in 2018 – watch this space!"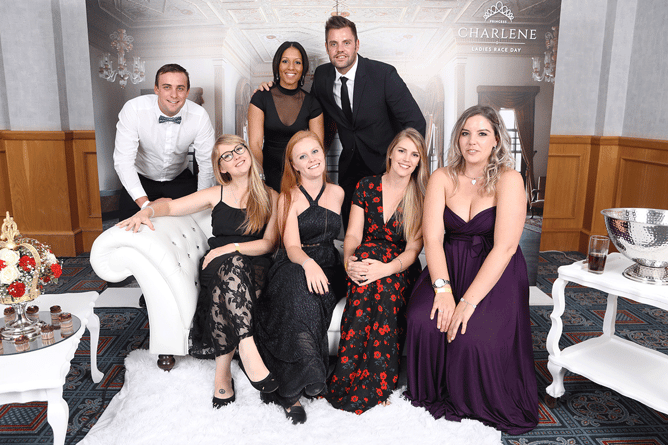 Lessons learnt from the campaign
Project plans are key. Always ensure that accountability is understood by everyone. Each member of your team (both agency and client) needs to clearly understand their role and responsibilities.
Keep the lines of communication open between all departments. Have a head of the project who is accountable and keeps track of everything.
One thing's certain, it doesn't matter how long you've been in the game, there's always something new to learn. Every campaign comes with its ups and downs: the challenge is turning every experience into a lesson for next time.