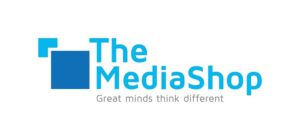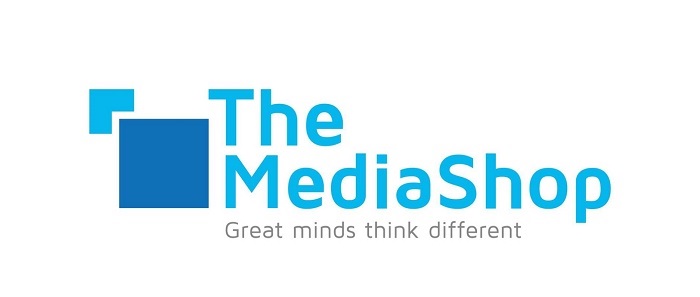 Chris Botha, Group Managing Director of The MediaShop
 An update from The MediaShop
I was at a talk a few years back where Adrian Gore explained in some detail why every year seems to go by quicker than the previous years. In short, the explanation goes that when you are one year old, a year is 100% of your known life. When you are two – a year is in fact only 50% of your total life. And so forth. As you get older, a year becomes a smaller portion of your life, and
therefore feels quicker, and less significant.
Which brings me to 2017. Ag, I mean 2018. Yes, we are in 2018 already. Fast – most definitely but less significant, not so much.
By the time you read this, we will be roughly around the 21st of June (winter solstice) meaning we are already on the home straight. Summer here we come (or so I keep telling myself). This year has been filled with loads of events already. And in such a dynamic world – not ever, ever, ever having a dull moment is a blessing. It is what we have to do. The moment things get dull, repetitive, and the same, you know that you are standing still while the big train of life is moving along. I have decided to dedicate this little article to a couple of big new stories from The MediaShop from the past few months.
 Our 30th birthday
Our proud organisation turns 30 this year. It's a milestone we are incredibly proud of. The MediaShop was the first independent media agency formed in 1988 by a brilliant Dick Reed. We all carry that sense of independence and the pioneering spirit with us every day. But with it comes the responsibility to make sure that we keep changing, stay pioneering, and make sure that 30 years from now we are still around. We are celebrating with our staff, clients and media
owners throughout the year and thank you all for being part of what got us here.
 New friends
We also welcome some new friends to our business. We were fortunate enough to have been awarded the Old Mutual, SAA, and Multichoice accounts over the past seven months. We also welcomed new staff members joining our team. Victor Koaho joined us as Business Unit Manager on the Old Mutual account and Muhle Hlabano as Business Unit Manager of the SA Tourism account.
We also gave permanent employment to five of our interns. They have shown great skill and diligence over the past 18 months of their internship programme, and are super stars in the making. They bring an amazing fresh energy to our business that keeps us dynamic.
 Old friends
At the same time we have a few old friends we say goodbye to. Tony Banahan, Cecilia Glick and Amanda Filocha have all retired in the recent past. It is bitterly sad saying goodbye to people who have dedicated most of their work life to building this business but we do however know that they are going to enjoy a well-earned rest and will all stay close to us.
 Our offering
The MediaShop are finding that more clients are asking us to assist with "non-media" communications platforms like Activations, Promotions, and PR. With this in mind, we have launched our IMC offering, where we have suppliers in these fields sitting in our offices in Sandton! To date they have added massive value to our brainstorms, and a different perspective on how we solve communication challenges. Your unit manager will be in touch (where relevant) on how we want to evolve to being true communications partners, and not just media experts.
 Second Agency
Our group will also be launching a second media agency in South Africa. It is an incredibly exciting play for us. We have grand ambitions of growth for the future, and need to create facilities for this. It will be housed in separate offices, with separate management. This is in line with what every other competitive network in the globe is doing, and offers exciting opportunities for the network.
 Insights Department
With the South African research scene being in a state of flux at the moment, we will also be expanding on our current research and insights department. This offering includes a greater investment from our group in expanding research not only here in South Africa but also ten other markets on the continent! As a group we believe that consumer insight is still the fundamental to building communication and media strategies that work. This is an investment we are making with pride – knowing it will add more value to your business.
 And lastly, our media update presentations
Every year we create a presentation on the media landscape in South Africa and the rest of the world. This year we have turned it into 5 presentations which we are excited to bring to the industry. Look out for:
1. The Business of Advertising
a. A critical look at the state of the advertising industry
2. Content is King
a. An in depth look at what content works!
3. Disrupting Behaviour
a. The changing consumer world, and how it impacts media
4. How we Measure
a. In this crazy world of research and data – how do we make sense of SEM's, LSM's, viewability, and other research metrics.
5.The Omni channel world.
a. A look at how media types are becoming media platforms, and why the old labels of print, TV and Radio are obsolete.
Here's to never having a dull moment! As the old Chinese proverb goes – May you live in interesting times.