FCB Joburg has tweaked a concept originally conceived, approved and shot before lockdown for Debonairs Pizza, the country's leading quick service restaurant in the pizza segment.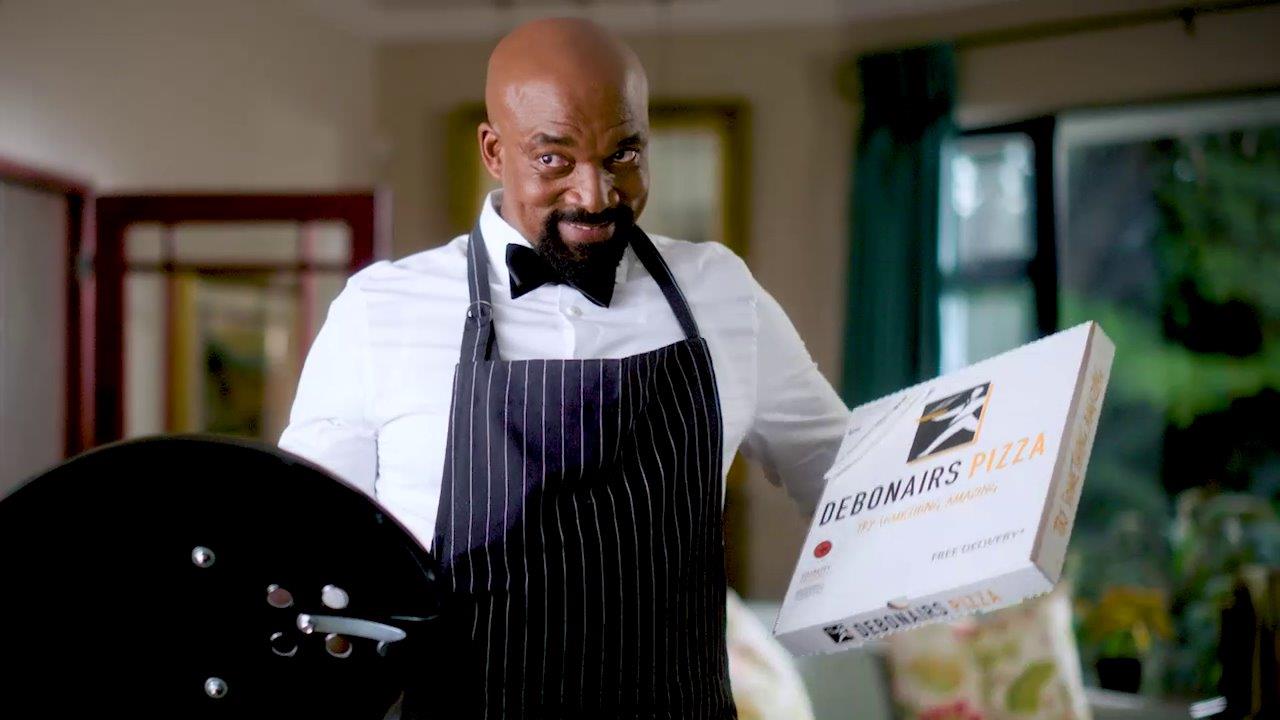 According to the agency's Creative Director Mbeu 'Snooze' Kambuwa, who worked on the TVC with Copy writer Marvin Mpanda and Art Director Kabelo Mabaso, Debonairs Pizza's Marketing Executive, Toni Joubert, had been 'so sold' on the idea of linking Debonairs' meatiest pizza ever with a braai, she challenged the team to keep the concept but make it 'lockdown compliant'.
The ageny's response shows a mom and two daughters setting the dining room table in preparation for a family meal. In walks the dad in full braai regalia and pushing his kettle braai. They look at him quizzically – this was obviously not part of their luncheon plan – when he lifts the lid with a flourish to reveal the new Debonairs Double-Crammed Crust pizza, Debonairs' meatiest pizza ever.
"Adapting to new circumstances or tweaking a concept is nothing new for most agencies," said Kambuwa, "but this was the first time – for us in South Africa, at least – that the reason for doing so was a virus.
"Conceived and shot before lockdown and its rules about social distancing, our original execution featured friends hosting a pool party braai – to which more and more guests kept inviting themselves because of the pizza!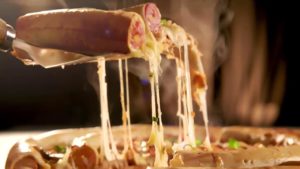 "Of course, Debonairs Pizza wanted to promote responsible behaviour during lockdown, so we elected not to run with that version. Instead, Dad brought his braai inside. I'm sure every dad does so at some point! And, who knows, once we've got this virus beat, maybe the original ad will make it to the screen."
FCB Joburg kept the execution of the new TVC extremely simple, because only a 20 seconder and 10 second cut-down were required. The campaign launched on August 3. It is being supported on social media with gifs, banners and posts.
Credits:
Client: Famous Brands
Brand: Debonairs Pizza
Marketing Executive: Toni Joubert
Brand Manager: Rirhandzu Manganye
Creative agency: FCB Joburg
Group Account Director: Natalie Noels
Account executive: Tshepiso Sibeko
Chief Creative Officer: Tian van den Heever
Creative Director: Mbeu Kambuwa
Copywriters: Mbeu Kambuwa, Marvin Mpanda
Art director: Kabelo Mabaso
Traffic Manager: Karen Peterkin
TV production: Sindi Hirchowitz
Production companies: Your Girlfriend
Directors: Morgan Dingle
Editor: Morgan Dingle
Post-production: Online & Colour Correction – Morgan Dingle
Audio: Louis Enslin at Produce Sound
Animation: Fuelcontent – Matthew Stephen