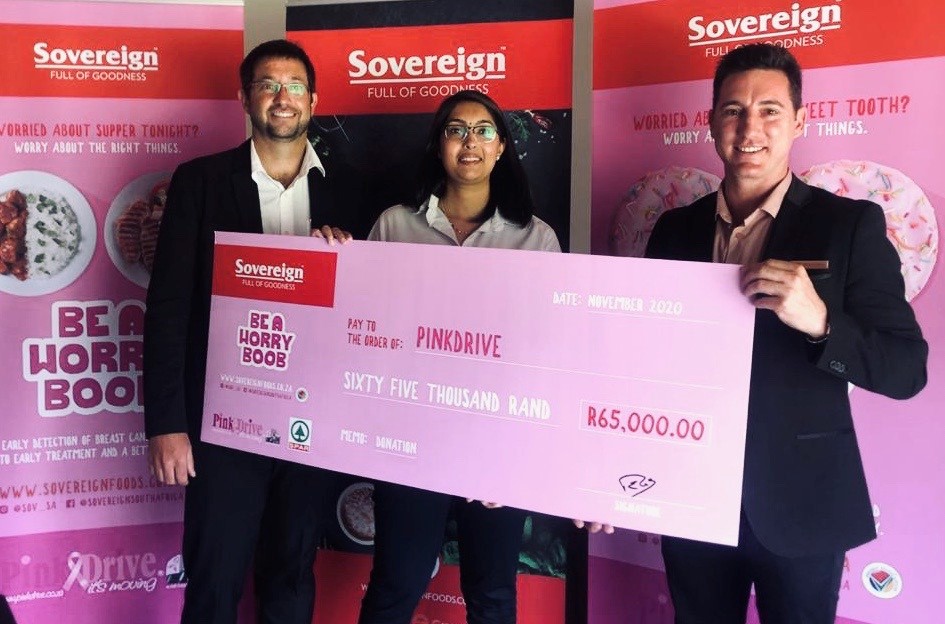 South African poultry producer, Sovereign, has raised R155 000 for PinkDrive with its third annual Breast Cancer Awareness campaign reminding women that checking their breasts is a top priority.
For this year's Breast Cancer Awareness month, Sovereign donated R1 for every 1kg of Spar Select and Country Range chicken breast fillets sold.
Thanks to the company's consumers and partners Spar Eastern Cape, Spar KwaZulu-Natal, Spar Inland and Food Lover's Markets in Gauteng, the campaign raised R155 000 while successfully bringing women's health back into focus using humour and wit.
"With COVID-19 being the main health concern and point of focus this year, women are not visiting their GPs or clinics, and are not going for their regular health check-ups, which means their health is not their number one priority.
"But with the help of this campaign, we brought the focus back to women's health," explained Sovereign's National Sales Manager, Ewerd Ras.
"PinkDrive is incredibly grateful to Sovereign for partnering with us in creating critical awareness of breast cancer in October this year," said CEO and Founder of PinkDrive NPC, Noelene Kotschan, who pointed out that, while the COVID-19 lockdown bought some time to bolster health resources, it also set up South Africa for even greater mortality from non-COVID illnesses.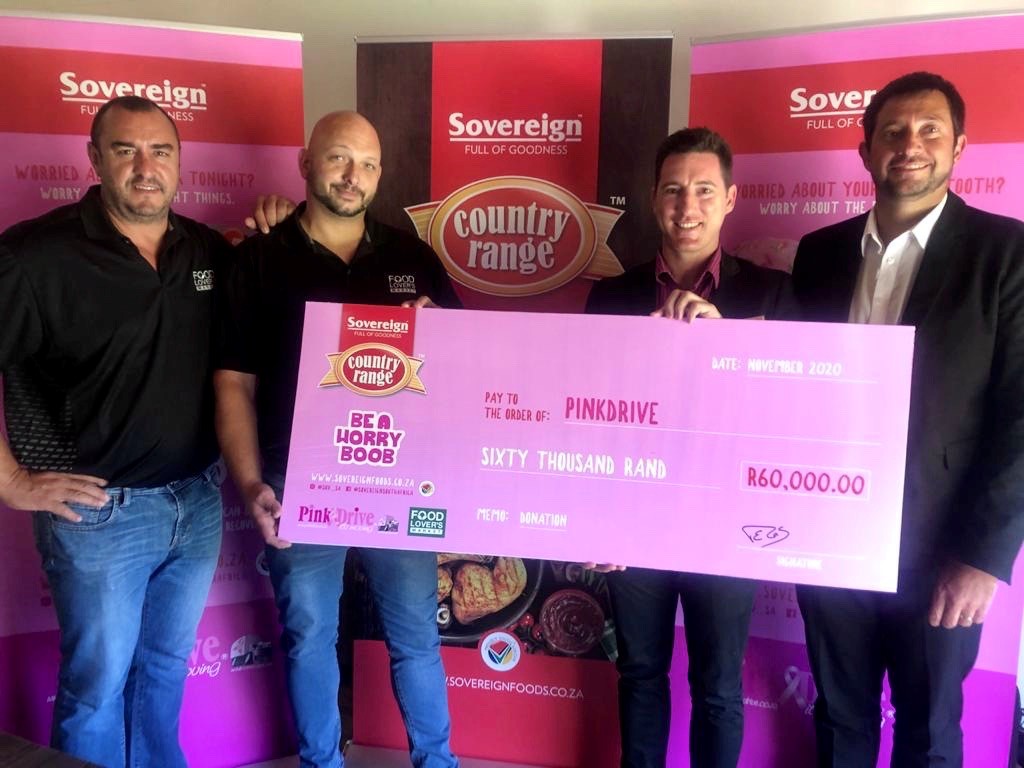 "About 105 000 people are diagnosed with cancer in South Africa every year," she said. "It is estimated that, due to lockdown, a third of people were not reaching cancer screening services. If a third, or about 35 000 people, are not picked up through screening and referred for treatment, the cost of COVID-19 will be far greater than the number of people who die from it.
"With pioneering technology, PinkDrive provides mobile gender-related cancer screening and education to the medically uninsured and indigent communities of South Africa.  As a non-governmental organisation, we receive no governmental funding and therefore are reliant on partnering with business to raise funds and share our message that early detection can prolong lives."
By asking people if they were worried about the right things, Sovereign's campaign urged everyone to get their priorities straight, and make sure checking their breasts was top of their list.
It was created by Sovereign's marketing communications partner, Boomtown. And was rolled out on digital platforms and in-store using tactically placed wobblers in food aisles, eye-catching on-pack stickers, and t-shirt stickers for consumers to show their support for Breast Cancer Awareness.
An educational breast check tutorial, fun Facebook frame and competition featured on Sovereign's social media platforms.
Now in its third year, the campaign built on the success of the 'Don't be chicken, check them' campaign, which ran in 2018 and 2019. This was based on the insight that women are often too scared to check their breasts because they are worried about what they might find.
The thought-provoking messaging and quirky visuals of both campaigns have made this very serious topic stand out on shelf and got people thinking.
Watch the 'How to do a breast check' video here:  How to do a breast check self-exam video
About Sovereign
Sovereign began as a family business in the Eastern Cape's Rocklands Valley and has grown to become a fully-integrated poultry operation with a national footprint. It was the first in its industry sector to achieve Proudly South African accreditation.