Following a tough trading year, support for local business is more crucial than ever. With the festive season in full swing, many consumers have already begun engaging in local online searches for gift ideas, holiday options, festive decor buys, food deals and more, but how can local businesses gain the most benefit from sales?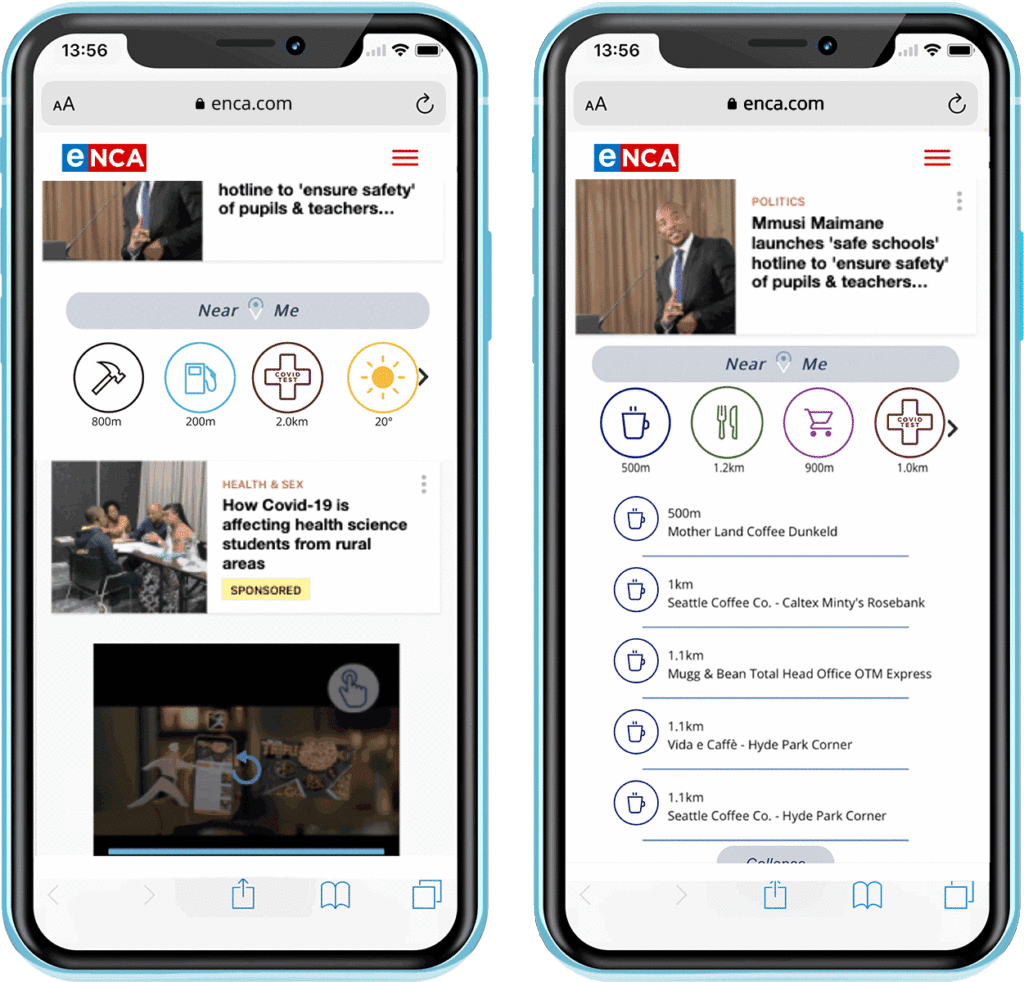 South African location-based Ad technology leader Vicinity Media has created a 'Near Me' microapp to assist in locating nearby products and services easily during this busy festive season. The app is integrated with an existing mobile site or app, serving as a mini local search engine. Showing confidence in the benefits of the Near Me microapp, prominent television news broadcaster eNCA has recently been added to Vicinity Media's growing list of Near Me publishers along with The Careers Portal, Slikouronlife, Jobs Portal, Maroela Media, Lockdown Bozza and The Skills Portal among others.
The Near Me microapp's integrated local search functionality on existing publisher sites or apps means that users never have to exit publisher platforms to access a dedicated "near me" search engine. Functionality also includes clickable shortcuts, each representing a product/service category such as 'restaurant', 'coffee shop' or 'fashion' or 'Zomato trending restaurants' for example, using globally recognisable icons. In addition to seamless search the microapp also offers localised weather down to suburb level.
When a site or app features Near Me, users are asked to share their location, allowing the tool to display category icons, each with the accurate, real time distance reference to the closest service provider. With a simple click on a Near Me icon, opted in users can see a short list of local store listings, each displaying a real time distance reference highlighting how close the store is. A click on a listing takes users to a landing page where they have further engagement options like navigate to store, call the store, share on social, and more.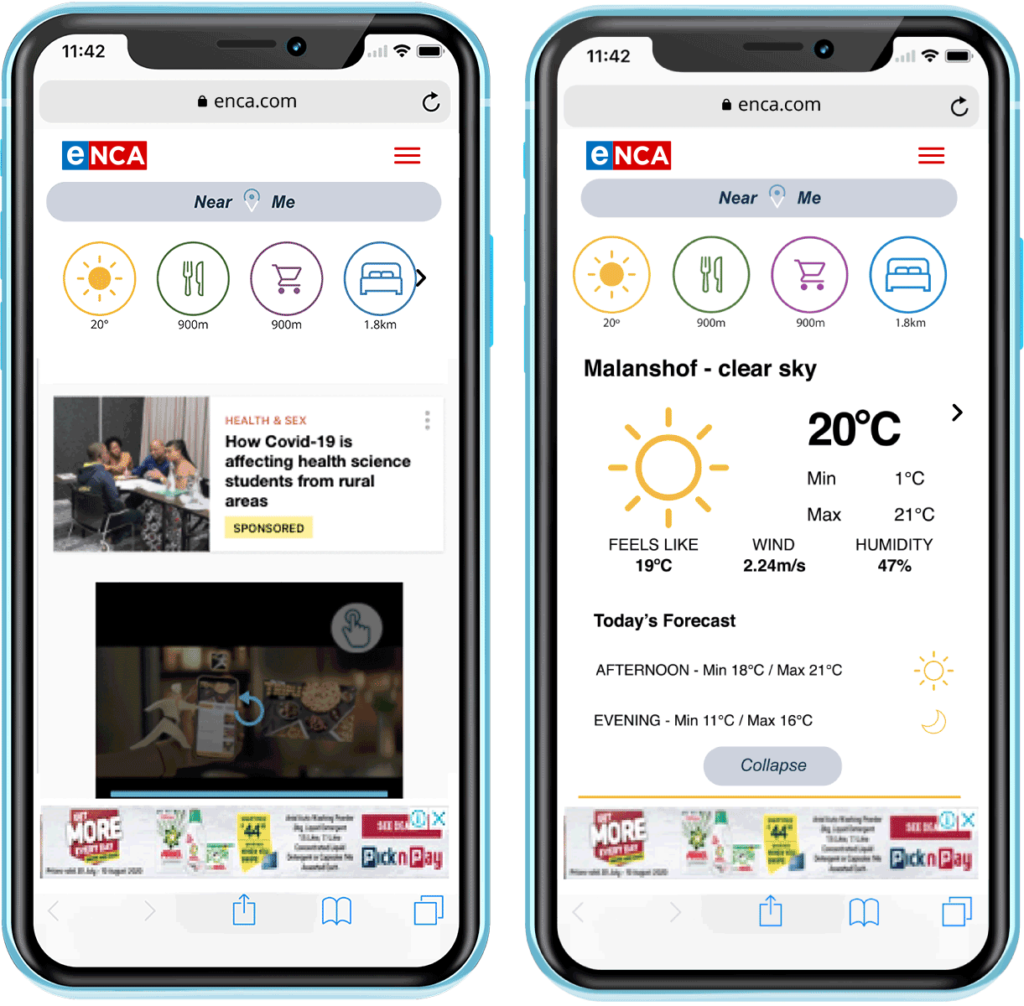 "The Near Me microapp allows users to stay on a publisher's site or app and find a local product or service and their local weather, without ever opening a new browser tab to access a search engine," explains Neil Clarence from Vicinity Media. "And crucially the microapp will allow businesses within a certain geographic area to the user to highlight the exact service or products that person is looking for. There's no need to type in an area to bring up local search results, it happens automatically."
This new offering is hugely beneficial to brands, publishers and advertisers, allowing brands to tap into intent-based search where purchases are more likely and allows publishers to gain access to accurate first party location data for a unique understanding of users and facilitates the support of South African commerce by default.
For advertisers, the microapp allows brands to benefit from better audience targeting on publisher platforms featuring Near Me, meaning targeted users also benefit from relevant messaging.
To list a local business on Near Me or if you're a publisher wanting to integrate with Near Me, contact Vicinity Media at www.vicinity-media.com for details.