Nielsen has announced that it will release Consumer Panel data fused with 2017 PAMS data in August this year, this is an enhanced survey that will provide the industry with rich information on 200 consumer goods categories and more than 5 000 brands.
The study is being funded by the Publisher Research Council (PRC) and will provide manufacturers, media agencies and publishers with real consumption behaviour, based on over 17 000 PAMS respondent interviews and 4 000 CPS households, which are visited every two to four weeks throughout the year.
Nielsen Watch MD Terry Murphy says; "PAMS is the core hub of the study, which we will overlay with top line CPS data that stems from 20 years of robust, credible and trusted measurement providing verified consumption. This will create a full picture of readership, lifestyle and shopping behaviour amongst South African consumers together with their product consumption, based on two independent data sources namely the national PAMS (reader & non-reader) and the national CPS (consumer) panels.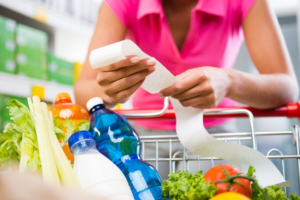 "Actual scanned data is collected in households at least once a month, resulting in a total of 48 000 household visits a year, and the measurement of 200 000 shopping occasions, and will provide penetration of categories including food, beverages, personal care and home care as well as usage, in terms of frequency and volumes. A new metric will be the breakdown of heavy, medium, light and non buyers across the country and for existing demographic profiles including LSMs and SEMs."
PRC Head Peter Langschmidt adds; "The newly fused PRC PAMS and Nielsen CPS data is an exciting innovation in South Africa's consumer and media landscape, providing vital consumption data for manufacturers, media agencies and publishers. It will be available on all industry media planning software platforms in early August."