"Unilever, Diageo, Samsung and eBay deserve a big thumbs up for publicly committing to help combat fraud in the digital ecosystem, create better experiences for consumers and improve brands' ability to measure impact. We applaud their decision not to work with influencers who buy followers, and to embrace partners who increase transparency and help eradicate bad practices."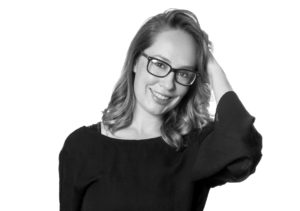 This was the response from Hellocomputer Cape Town's Head of Social, Kerry Gibbs, in response to Unilever's pledge not to work with follower-buying influencers, and Diageo, Samsung and eBay's response to the brand owner's challenge for others to follow suit.
Unilever's chief marketing officer, Keith Weed, had made the announcement at the Cannes Lions Festival; Diageo, Samsung and eBay had responded during a panel session a day later.
Quoted in Campaign, Weed said: "At Unilever, we believe influencers are an important way to reach consumers and grow our brands. Their power comes from a deep, authentic and direct connection with people, but certain practices like buying followers can easily undermine these relationships."
Godert van Dedem, vice-president and chief marketing officer of eBay EMEA, said: "What I want to do is give our sellers a voice, rather than influencers who have a following and are willing to write a post. It should be from people who are authentic and genuine. I am going to try and shift our influencer spend to that class of influencers, they are specific to eBay and authentic and their stories will be helpful to buyers,
Marc Mathieu, chief marketing officer of Samsung Electronics America, agreed wholeheartedly, because the focus is to use Samsung's products for creation – the story it wants to tell focuses on creators, not influencers while Diageo's approach to influencer marketing focuses on the selective use of big-name influencers, such as David Beckham and Sean Combs (P Diddy). It also, however, is keen on harnessing the hundreds and thousands of mixologists it works with around the world, Syl Saller, chief marketing officer at Diageo, said. "Working with people who are truly into drinks and bartending and using them in a truly naturally symbiotic relationship."
According to Gibbs, Hellocomputer has always checked the authenticity of the influencers it has used for brands in South Africa. More recently, it has added more weight to engagement. "For us, it's not only critical to utilise influencers who have gained authentic reach, but who also have a truly engaged fan base. That also means no bots in the fanbase!
"This happens to be the same thinking as that mooted by social strategist and author of 'Influencer Marketing, a Journey', Edward Kitchingman. He and his team conducted considerable research to into understand attitudes towards influencers, recognising that the proliferation of platforms has eroded the traditional advertising paradigm to the point that clarity and simplicity has been replaced by confusion and complexity.
"One of the most frightening findings was that showing that influence as a currency has helped build 'The Follower Factory' with some 48 million of Twitter's reported active users — nearly 15% — being automated accounts designed to simulate real people; Facebook disclosing to investors that it had at least twice as many fake users as it previously estimated – that's some 60-million accounts; and Instagram reporting (in 2015) to have up 24-million bot accounts.
"Kitchingman suggests the following new rules for influencer marketing, and Hellocomputer couldn't agree more:
from looking at the size of the community to looking at the community
from short term saturation to long term association
from using an influencer's profile to celebrating the creative role they can play
from seeking vanity to finding value
from influencer marketing being an added extra to advertising integration."