HaveYouHeard's observational insights team has launched Snacks, a weekly delivery of news, inspiration, great work and WTF moments from the global zeitgeist.
Presented in an easily digestible format, snacks keeps readers up-to-date with the events and people shaping culture, saving them from mining through myriad social feeds.
Compiled by the agency's culture lead and editor of cultural content platform @thisisin__, Brett Rogers, and his team, Snacks has been snapped up by HaveYouHeard's clients and staff. Rogers, however, wants to share it with anyone and everyone interested in staying on the pulse of what's happening in the world.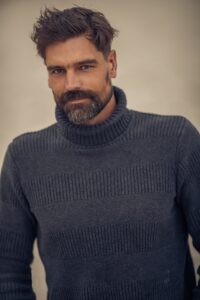 "The more informed we are as an industry of curious minds, the more innovative, interesting and relevant we become in the work we produce," says Rogers.
While there may not be such a thing as free lunch, Snacks is free to subscribers, delivered to your mailbox every Monday. Sign up here or follow HaveYouHeard on LinkedIn where editions are posted weekly as well. To review past editions, visit https://haveyouheard.co.za/snacks.
HaveYouHeard has an unrivalled reputation for understanding culture, its impact on consumer behaviour and their relationship with brands. It also has a community-orientated approach to sharing this information.
Snacks, is only one example. Rogers is also the editor of @thisisin__, a hugely insightful deep dive exploration of local culture and the trends that shift it, told through the voices of the leaders of communities and movements and the people within them. Follow @thisisin__ on Instagram.