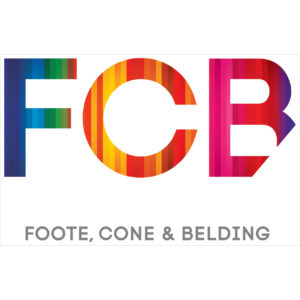 FCB Cape Town, one of the most respected agencies in the Mother City, has praised its contemporaries in the coastal town for their impressive performance at the Cannes Lions International Festival of Creativity.
Cape Town agencies brought home 12 of the 27 Lions handed to South African agencies during the week-long awards festival; the other 15 are gracing trophy cabinets in Johannesburg.
FCB Cape Town itself, which won 3 Lions, was one of the agencies contributing to the Mother City's haul.
"Well done to all whose work was recognised in Cannes, especially those whose work translated from shortlist status to win metal. The standard this year was incredibly high," said FCB Cape Town Executive Creative Director, Mike Barnwell.
"I'd also like to give a huge shout out to the Mother City agencies which accounted for 45% of the Lions awarded to South Africa."
In addition to taking the number 2 spot on the Cape Town Cannes ranking, with its two Silver Lions and one Bronze Lion, FCB Cape Town is this year's best performing radio agency in the FCB global network.
FCB and its network of affiliates around the world had a stellar week in Cannes bringing home 45 Lions at the 2017 Festival, four Gold, 19 Silver and 22 Bronze medals.
"We're obviously exceptionally proud to contribute to that tally making us this year's best performing FCB agency in the radio category. Two other agencies in the network also won in the category, both taking Bronze Lions," said Barnwell.
"FCB Cape Town has won at Cannes in a variety of different categories over the past few years – print, radio, online, outdoor and promotion – which demonstrates our strength in various disciplines and talks to our ability to work through the line," added Managing Director, Eric D'Oliveira
"We believe the FCB Cape Town story is one of consistency, and our outings at Cannes – where we regularly bring home metal – proves this."
Barnwell concluded: "Most importantly though, our performance at Cannes has helped FCB Africa maintain a healthy national creative ranking, according to the Creative Circle."