RAPT Creative's new Public Relations & Influencer Partnerships division leapt out of the starting blocks with an exciting digitally-led South African roll-out of Beefeater's Blood Orange Gin global launch.
Comprising digital content and out-of-home and instore elements, phase one of the launch, which kicked off on March 1st, took place during the uncertainty of South Africa's precarious alcohol bans which had many wondering how the industry would be able to remain top of mind and relevant in the lives of consumers.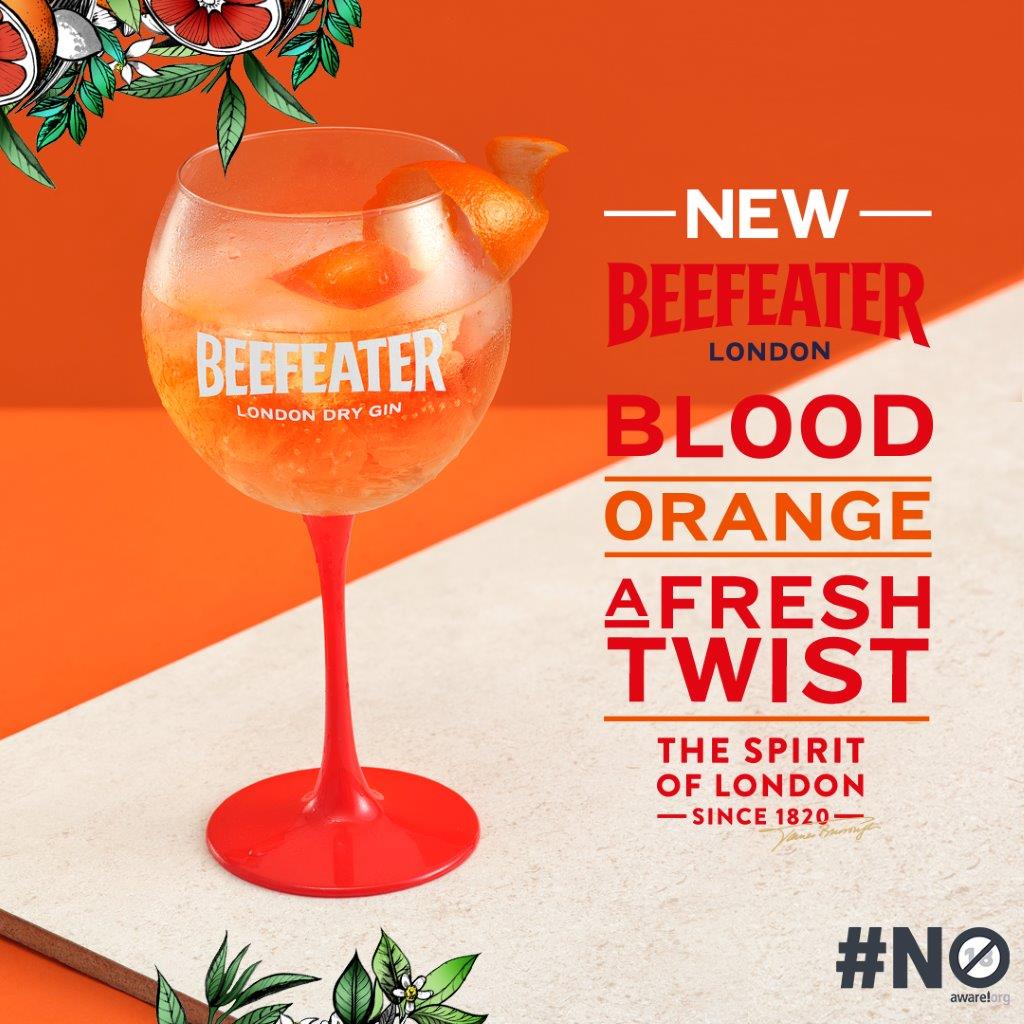 The campaign, which successfully launched after the lifting and easing of regulations, was intended to create awareness for the new variant and give gin enthusiasts something to look forward to from the world's most awarded gin.
According to Khangelani Dziba, who heads the new division at RAPT, the intention of the launch was to galvanize awareness and education for the new variant launch.
"As an agency we were tasked with coming up with an exciting campaign that would be digitally-led through a shoestring budget, further enabling us to sweat our campaign assets. Our approach thus included creating above-the-line assets that would be syndicated across platforms and to task our influencer partners to introduce the new variant. Their approach to content creation needed to showcase how they best enjoyed Beefeater's zesty and refreshing Blood Orange Gin during 'golden hour' also known as 'Sundowner' hour – the occasion and time of day we aimed to own," he said.
Phase two, currently, in production is scheduled to break towards the end of April with yet another digital burst that will see the return of the brand's anchor influencers and a few other consumer experiences being rollout.
Founder and Chief Executive Officer of RAPT Creative, Garreth van Vuuren, said the agency's new Public Relations & Influencer Partnerships division had given additional impetus to RAPT Creative's growth spurt. "For our agency, digital, social media and PR should live as one function and being able to showcase how this offering works hand-in-hand for the clients we service is certainly a specialty that will enable us to dramatically differentiate ourselves from our competitors," said van Vuuren.
The young and innovative strategic executional through-the-line agency opened its doors two years ago and has – admittedly off a small base – more than tripled its business in that time and added 28 people to its team. It also opened satellite offices in the United Kingdom (London) and Ukraine (Kiev) on the back of substantial new business won in Europe at the end of 2020.