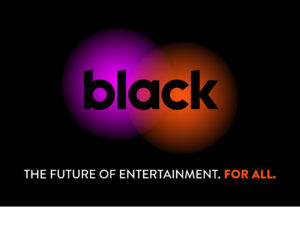 Entertainment streaming service, black, will now offer newcomers to its service a 7 day free trial to Binge Elite, black's most premium subscription package.
Binge Elite gives subscribers full access to all content on the streaming service including series, music, movies, sports, kiddies programming, documentaries, over 60+ live TV channels and 8 FOX channels with the exception of subscription based movies which are available to rent.
black is improving its current free trial offer from entry level  to the most premium package.
"We want to offer consumers the full experience when they register on black" says PR Manager Precious Nkabinde. "The changes allowed for the quality of the package to be vastly better" she says.
The all access 7 day pass to Binge Elite is effective 18 January 2019.
January has been a slow month for many South Africans as everyone gets back into the swing of things. What better way to entertain families during this time than to enjoy full access to black's content on the new 7 day free trial?
This trial package allows new subscribers to binge on acclaimed video-on-demand seasons of series on FOX+ and National Geographic+ such as Empire, The Americans, Modern Family and Star as well as keep up with the latest season on the live FOX TV channels amongst other programming.
New subscribers have a chance to watch, browse, stream and download content on the premium Binge Elite package, which normally costs R449 per month for free up to 7 days.
"We are offering consumers the opportunity to trial the service before committing to a daily, weekly weekend or even monthly package.  For seven days, the service is open to people to watch what they want, when they want. This is a fantastic way to keep the budget in check, while reviewing the content on the platform to see if it meets expectations," says Precious Nkabinde, PR Manager black.
This new trial replaces the free 30-day trial for Binge Select; however those who are currently in the middle of their Binge Select trial period will still be able to enjoy the service for the full 30 days, free of charge.
This is an obligation-free trial; payment details will not be required when signing up, and there will be no deductions. black is available to customers across all networks and internet service providers.  Cell C customers signing up to black will benefit from free data when streaming or downloading black content on the network until the end February 2019 black is available on all networks, you can download the GET black app now from the app store or visit www.black.co.za for more information.