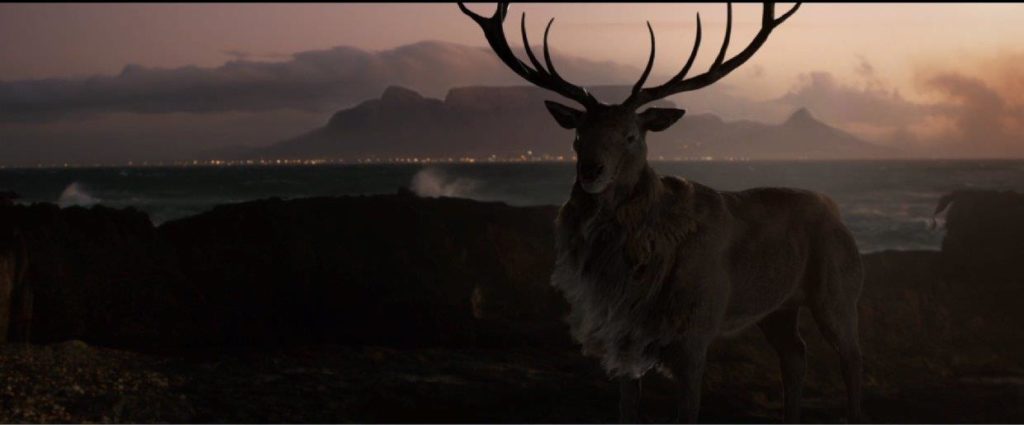 Egg Films' Lebogang Rasethaba directs savants of the social scene, mould breakers, paradigm shakers, rockers, rappers and revolutionaries in Jägermeister's 'Be the Meister'.
The campaign sets out to celebrate individuals who disrupt by irreverently taking a shot at mastering their craft with passion and truth. The spot explores the space where sub culture and pop culture come together, where downtown meets uptown, where street style meets the runway.
View the work here: https://slt.re/540b5
'Be the Meister' was conceptualised by FoxP2's creative team of Oarabile Mahole and Athule Nano and the idea came to life under the creative guidance of ECD Grant Sithole.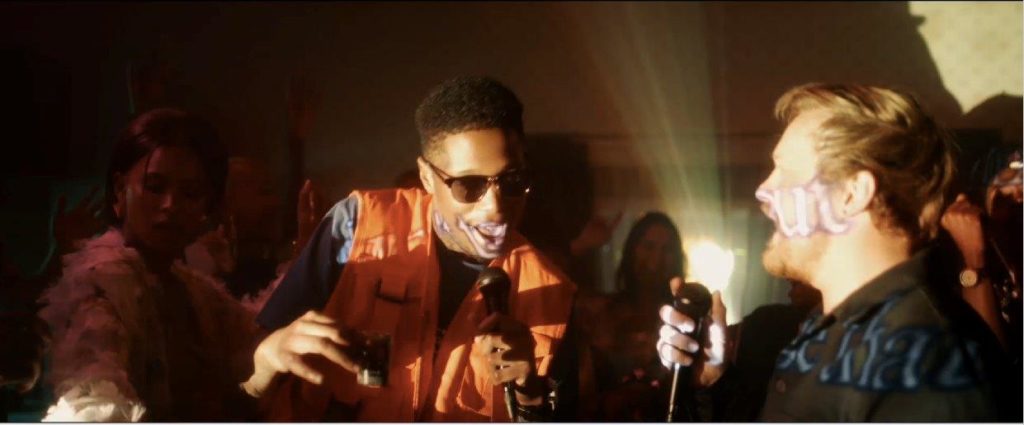 The iconic Jägermeister stag was all thanks to computer graphics by the wizards from Sinister Studio.
"We couldn't have made this without the team from Jägermeister. A brand that will challenge convention and smash the status quo to start a revolution," said Rasethaba.
"Bea Theron, Donne Wolk, Lewis Jones, Kyle Pastor, and Jarrod Stewart are all incredibly cool, all very different, all very smart, and all contributed to this production in unique invaluable ways."
You can see more of Rasethaba's work here: https://eggfilms.tv/south-african-commercials-director/lebogang-rasethaba/
Credits:
| | |
| --- | --- |
| Product: | Jägermeister SA |
| Regional Management: | Lewis Jones |
| Marketing Manager: | Donne Wolk |
| Experiential Marketing Manager: | Bea Theron |
| Regional Management: | Kyle Pastor |
| Marketing Director Spirits: | Jarred Stewart |
| | |
| Agency: | FoxP2 |
| Executive Creative Director: | Grant Sithole |
| Copywriter: | Oarabile Mahole |
| Art Director: | Athule Nano |
| Business Unit Director: | Kim Stewart |
| Account Manager: | Molly Modisakeng |
| TV Producer: | Leigh Harris & Aileen Kennaugh |
| | |
| Production Company: | Egg Films |
| Executive Producer: | Colin Howard |
| Director: | Lebogang Rasethaba |
| Producer: | Julia Schnurr |
| Production Manager: | Laura d'Amore |
| Production Manager: | Jade Manuel |
| Production Co-ordinator: | Kirstin Twiss |
| 1st Assistant Director: | Carey Lagoe |
| DOP: | Tom Revington |
| Focus Puller: | Miche Bitz |
| Loader: | Tyrone Poipao |
| DIT/VT: | Owen Bruce |
| Key Grip: | WD du Plessis |
| Gaffer: | JP du Preez |
| Art Director: | Keenan McAdam |
| Props Standby: | Cara Falken |
| Hot Set Builders: | Raphael Reineke |
| Wardrobe Stylist | Thomas van Dyk |
| Hair & Make-Up | Orli Meiri |
| Behind the Scenes | Marty Bleazard |
| Edit: | William Kalmer |
| Music: | Muzi |
| Grade: | Craig Simonetti |
| Final Mix: | Audio Militia |
| | |
| Featuring Meisters: | Francois Van Coke |
| | Andile Mahlinza / Dj Wobbly |
| | Anneline Mathiba |
| | Mandisa / Dbn Gogo |
| | Uteishia Masheba |
| | Thobile Ndengezi |
| | Merwe Marchand Le Roux |
| | Cornelius |
| | Rose-Mari Burger |
| | Muzi |
| | Clive Lionel / Young Stilo |
| | Rouge |
| | Lebo Othukile |
| | Nolwazi Mkhwanazi |
| | |
| Jägermeister Brass Cartel: | Pochung Chen |
| | Saul Nossel |
| | Malusi Masia |
| | Lebo Mabe |
| | Jack Mcwabe |