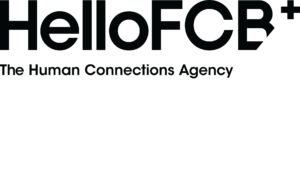 HelloFCB+ has created an endowment fund to celebrate the life of one of its employees, Simon Nicholson, who passed away in 2018.
According to Managing Director and foundation trustee, Robyn Campbell, Nicholson contributed greatly to the agency's clients' success and was an inspiration to everyone who worked with him.
"Thoroughly professional and humble, Simon never held back when it came to sharing his knowledge and helping others develop and hone their skills," she said.
"Given his love of life and learning, we decided to honour his memory by sponsoring two communications students each year, and were thrilled to welcome Nwabisa (Palesa) Nkone and Mpho Mbatu as the first beneficiaries of the Simon Nicholson Creative Endowment to complete the practical element of their course at the agency."
The two interns are participants in the Umuzi skills development programme, which comprises nine months of skills development training with Umuzi and three months of work experience at HelloFCB+ and Fuelcontent. Both are studying towards a National Certificate in Film and Television Production.
"Nwabisa – aka Palesa – interned as a copywriter with HelloFCB+. She describes herself as a poet and a future published author, and is passionate about litchi juice and the idea of living with purpose!" added Campbell.
"Mpho, who interned with Fuelcontent's creative team as a multimedia designer, is a self-taught photographer, videographer and editor who is influenced by nonconformist artists like of Jean Michel Basquiat as well as the zeitgeist of the late 1960s through to the late 1990s. We've really enjoyed their contribution to the work we do for our clients."