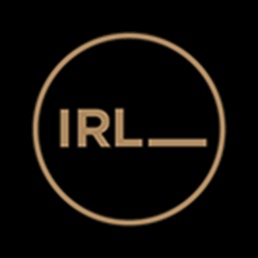 A career in event management can be a stressful way to make a living. You have to make sure that every aspect of your client's event goes perfectly to plan –  if something goes wrong it can be a complete disaster. Get it right and you will give your client and their guests an experience they will simply never forget.
Meet the lady who has been getting it right for over 15 years, Roxana Ravjee, Managing Director at In Real Life, the newest additional to the Publicis SA Groupe. She has worked tirelessly to perfect her craft and to ensure that her clients, which include impressive names like Vodacom and Hyundai, are always satisfied.
Born on 15 December 1982, she had a humble beginning on a sugarcane farm in Stanger (Now KwaDukuza). "When I was very young my father passed away and my mother had to raise an entire family by herself. Times were tough, I remember I always got hand-me-downs. My mother was a pre-school teacher and she had to transport people in her car to make extra money so that I could go to university," she says.
Through sheer determination, Roxana was able to attend the Durban Institute of Technology to do a National Diploma in Public Relations Management in 2001.
After graduating in 2003, she made the huge decision to leave everything she knew behind and move to bustling metropolis of Johannesburg.
"It was such a culture shock for me at first. I remember I had to learn everything from scratch. I was once stuck in Gandhi Square for over an hour trying to work out how to find the bus to Parktown. I couldn't afford much, so I moved in with my sister into a small room, I didn't have a proper bed and I had to sleep on a thin mattress on the ground. But these experiences have made me stronger and shaped my expectations of life," she explains.
Roxana got her big break when she joined The Creative Counsel (TCC) in 2005 under the coaching of Gil Oved, "It was hard at first, Gil has a way of breaking you down and then rebuilding you into a better person. But I loved every minute of my time at TCC." During this time, she worked with prestigious clients like Vodacom, KPMG, and SAB.
During her time at TCC, she showed potential to lead a team and which eventually be the start of The Unusuals which was created and managed by herself. This became TCC's event management arm with Roxana at the helm.
"The Unusuals events company was born when we realised that we could apply the same level of insight, fun, and uniqueness in our consumer experiences to events, which are just super fancy 'activations' that are also aimed at changing the way people act, feel or relate to a brand or cause. Basically, we were an events company who uses the eventing platform for customers to engage with brands and translate it into action," she explains.
In 2018 The Unusuals merged as part of the Publicis SA Groupe and In Real Life was borne, and the rest, as they say, is history. "I love what I do and do what I love. It is important to understand that an event coordinator is not a party planner, we are not reservation makers, we are not about ribbons and balloons. We are logistics experts, we are master negotiators, venue plastic surgeons, we are the human touch in a digital world and most importantly we are strategic partners to the brands we work with," says Roxana.
When Roxana is not running a successful company, she loves spending time with her husband, Pratash, and her four-year-old son. Visit our  page today to find how Roxana can create an experience you or your client will never forget.
For more information, please join our digital community on Facebook.