After 25 years of keeping customers happy by offering a welcoming store environment and serving great quality, great value food, the management team at Maxi's decided it was time for a complete refresh.
Artifact Advertising's Strategy and business development director Lindy Taoushiani says the company was tasked with proposing a new look that would excite existing customers and attract new ones.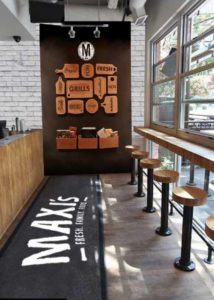 "We were briefed to evolve & modernize the Maxis logo – including their corporate identity and store look and feel to be more friendly; informal; trendy and relevant in today's market."
Taoushiani says a competitor review allowed them to identify what was needed to set Maxi's apart as a family restaurant that serves breakfasts, burgers, grills and desserts.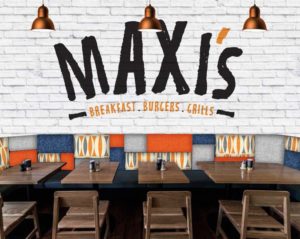 This is the second brand refresh that Artifact has been tasked with in the 10 years working on the Maxi's account.
Yolandi Hedder, Maxis Marketing Manager, says: "People who know Maxi's, love Maxi's for it's varied menu, affordable prices and great promotions as well as it's consistently high standard of operations and product quality.
"With growing competition in this category, we need to appeal to new customers as well with a contemporary casual dining experience."The first new look store, Maxi's Empangeni, is now open in KZN and the second new look store will open later this year in Palapye Junction, Botswana.