'Live life to the full' is the message in the latest campaign for Milki, the First Choice full-cream flavoured milk. Created by Boomtown, the digital campaign brings to life what it means to 'live life to the full'.
Understanding the target consumer, and their up-bringing dominated by social media, and how they consume social media for news, insipiration and in order to express themselves, #idairyu was borne. "We want to challenge consumers by prompting them to be spontaneous and take up Milki #idairyu challenges across South Africa," remarks Lauren McNish, the Boomtown Account Director for First Choice. "Hashtags have so much power today, they have the ability to cause a stir and create a movement."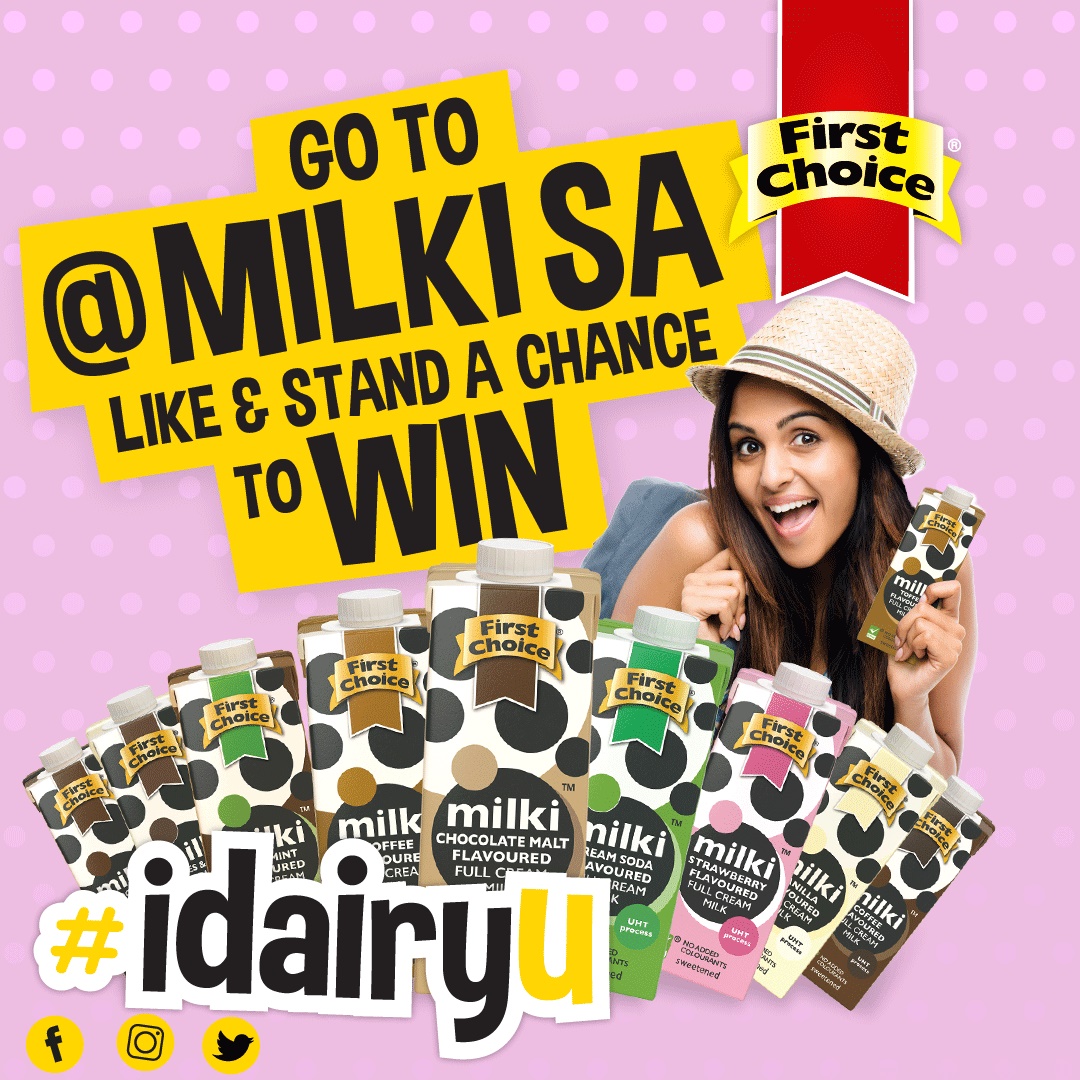 The Boomtown-created campaign taps into this phenomenon and leverages FOMO by identifying influencers, engaging on-line and off-line and challenging them to participate in #idairyu and to live life to the full and document their experiences.
"Milki is a full-flavoured, full-cream dairy drink that's full of goodness," remarks First Choice GM: Sales and Marketing, Tinus Pretorius. "The campaign ties in perfectly with our brand voice and it's an incredibly exciting way to engage with our target market in a fun and meaningful way."