The Rhythm Sessions consisting of Edgar Mfaba (Edsoul) and Hlalefang Nomganga (Fang DaRhythm) are excited to announce the launch of their 'House of Love' premier event.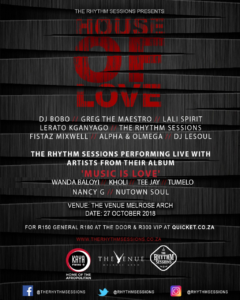 The duo, well known for their radio show 'Sound Supreme' on Kaya FM, have been steadily building up their brand and fan base over the years, with them really making their mark as stand out DJ's and Producers the past 2yrs with releases of chart topping singles, International remixes and the launch of their debut album 'Music Is Love' in 2017, along with a current new single 'Love Is The Way'. An exciting development for The Rhythm Sessions was also announced by station manager of Kaya FM, Greg Maloka on 21st September 2018, the duo will now move into their own timeslot on Saturdays 21:00pm – 22:00pm with their very own show titled…. You guessed it! 'House Of Love' starting on 6th October.
There seems to be a common theme here… clearly The Rhythm Sessions must really LOVE love right!?
"We believe that universally music is a love language. Music unites age, race, language and religion across the globe and we strive to play our part in that." states the duo.
Cue 'House Of Love' event… an extension of the brand and radio show, this will be a biannual premiere event. An opportunity to bring their fans the best of what they have to offer along with some of their industry friends. The launch will kick off with a bang on 27th October 2018 at The Venue in Melrose Arch, Johannesburg.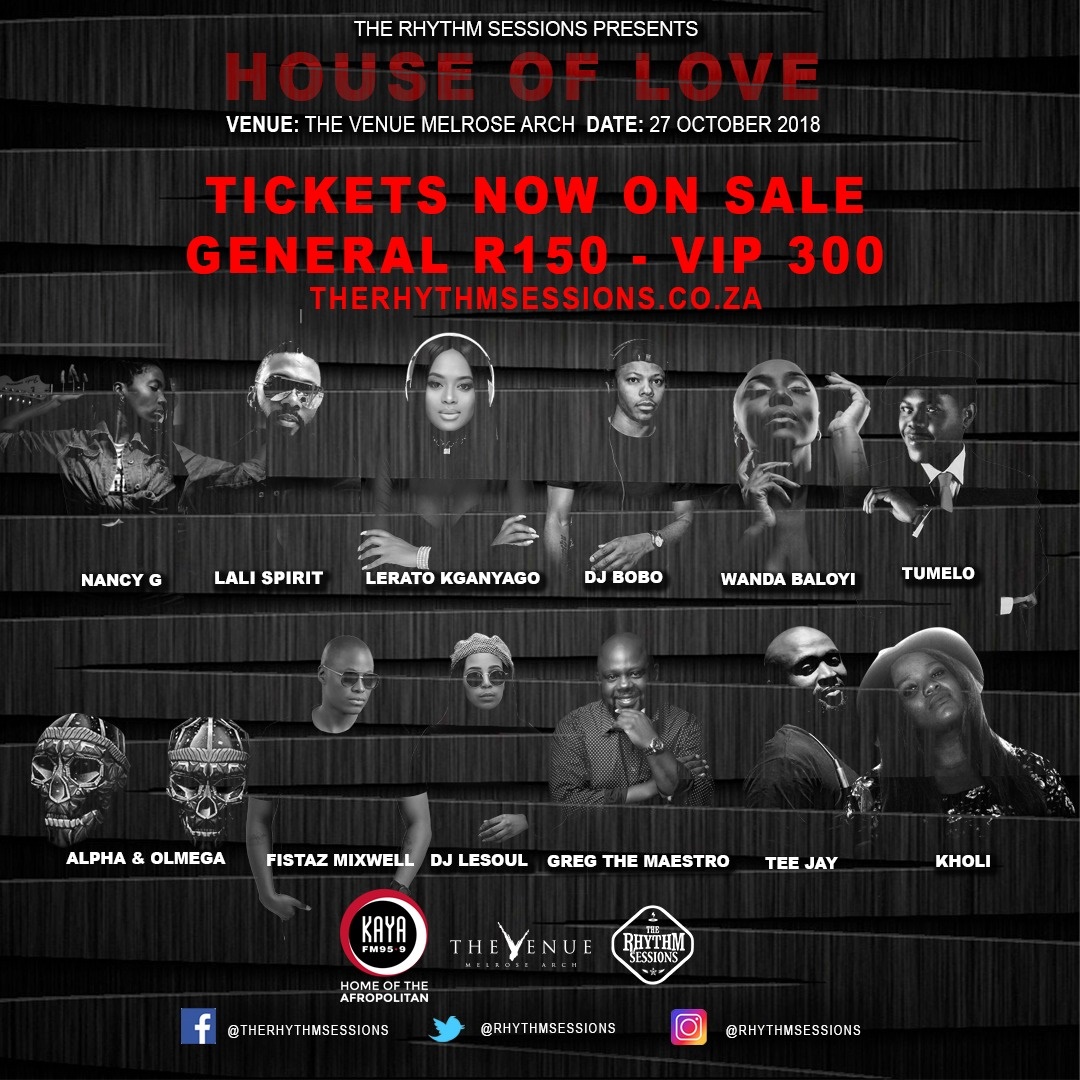 The Lineup boasts the likes of DJ's :
DJ Bobo
Greg The Maestro
Lali Spirit
Lerato Kganyago
Fistaz Mixwell
Alpha & Omega
DJ Lesoul
Plus LIVE performances by The Rhythm Sessions with artists featured on the 'Music is Love' album:
Wanda Baloyi
Tee Jay'
Tumelo
Nancy G
NuTown Soul
Tickets are available from Quicket.co.za for :
R150 General (R180 at the door)
R300 VIP