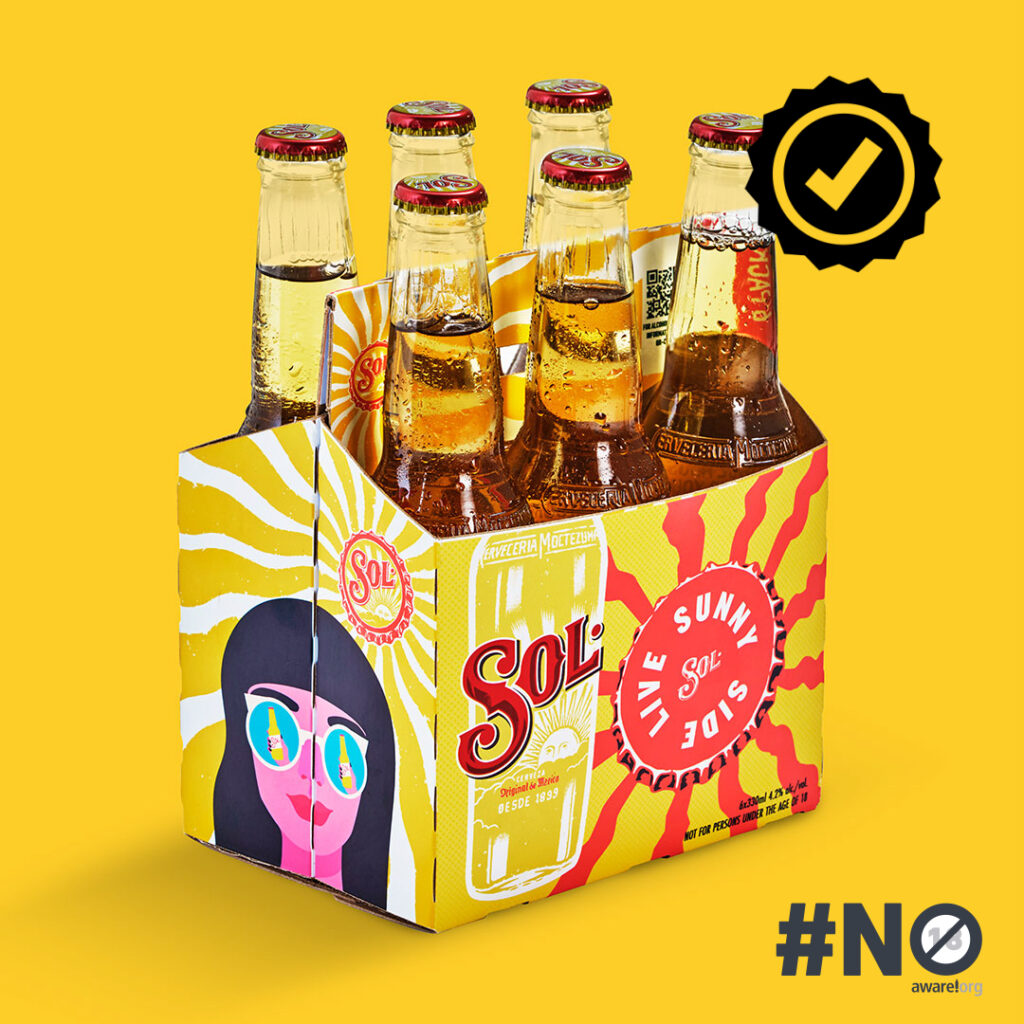 Citizen-of-the-world beer brand Sol has opted to speak up against the most challenging dilemma facing South Africa's youth state of mind – this in a bid to break through the advertising clutter that characterises the beer category.
By creating a message that urges South Africans to, despite their challenges, live life with a 'Live from the Sunnyside' state of mind, Sol says this is a state of mind that is democratic, attainable and within reach.
Unlike its competitors, which are pushing a lifestyle beyond reach, Sol says you do not need a life unlocked or by the seaside, you can live and create your dreams exactly where you are.
To bring this concept to life, Sol and its partner agency, RAPT Creative, are using digital tactics to interact with consumers and engage them in exercises that bring light to their lives, just like crossword puzzles encourage audiences to find positive words amidst the negative discourse.
The agency's PR & Influencer arm amplified the energy and positivity generated in its 2022 mostly above-the-line campaign, 'Taste the Sun with Sol', using digital media and influencers to introduce Sol's 'Live from the Sunnyside'.
The inspiration behind the previous campaign was Sol's strong heritage and close association with sunshine which needed to have resonance with the South African consumer. In fact, drinking a Sol beer feels like a ray of sunshine, light and easy, making it the perfect accompaniment to friends and a sunny day, says RAPT Creative Head of PR & Influencer Marketing, Khangelani Dziba.
The brand is targeted at 'go-getas' who value experiences over material possessions, have a positive outlook and desire to live in the moment, as opposed to approaching each day with caution, they said.
The influencer campaign devised by Dziba's team will run alongside the Sol brand pages amplifications until the end of 2023. It relies on the unique take on life shown by influencers like @ikho.kw, @mandz.not.hot, @tadeusofficial, @pharoahfi, @hope_ramafalo and @Lindah_majola, who can be followed across social media channels.
"Posting on a monthly basis, these go-geta influencers have been given creative freedom to take the brand to the masses by depicting Sol as the perfect liquid companion for those who refuse to dwell on negativity. Take, for example, some of their posts around Mother's Day …. wacky and useful – just like some of our mothers!" said Dziba.
https://www.instagram.com/p/CsJDWutAmY4/
https://www.instagram.com/reel/CsJAy5ZNgvK/
https://www.instagram.com/p/CsJO38kAchE/
https://www.instagram.com/p/CsJHlvrqS_n/
https://www.instagram.com/reel/CsJIjNooYGP/
https://www.instagram.com/p/CsJCsnXIfTL/
For more information and updates on brand activities taking place throughout the year, consumers can follow @SolBeerSA across all social media channels.